Lucta is pleased to announce the hiring of Fernando Bargo, PhD. Dr. Bargo will provide technical support for Lucta swine and ruminant products throughout the Americas with special emphasis in the United States, Mexico, Colombia, and Brazil. In addition, he will be responsible for designing and conducting research studies for key customers and working closely with the Lucta R&D team in Barcelona to identify and prioritize needs for the Americas market.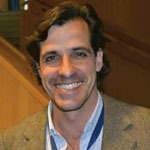 Fernando is an accomplished researcher with many research papers appearing in peer-reviewed and scientific journal publications. As a presenter, Dr. Bargo has spoken at more than 30 conferences worldwide.

Prior to joining Lucta Fernando was a private consultant for several global companies and was lead nutritionist for several dairy farms in Argentina. He also worked previously at Elanco Animal Health. Dr. Bargo received is PhD in Animal Science from The Pennsylvania State University, USA.

FROM SENSORY SCIENCE TO NUTRITIONAL SOLUTIONS.
Lucta's Feed Additives Division prides itself in applying sensory science to solving nutritional challenges. Through cutting-edge sensory research we develop innovative solutions to improve animal productivity, health and wellbeing.

Lucta operates globally from seven subsidiaries, delivering products in the main areas of feed production around the world. Lucta is the global leader in sensorial science and related nutritional solutions for the feed industry. Américas.
February 19, 2014 - Lucta