Tuija Kekarainen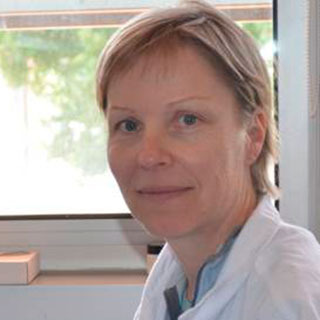 CReSA. Spain
Tuija Kekarainen earned her PhD degree in Virology 2001 at the Swedish University of Agricultural Sciences (SLU) in Sweden. Since then she has been working with human, animal and plant viruses in different institutes in Europe. During her career Dr. Kekarainen has taken part in diverse research projects reflected by 45 scientific publications, participation as invited speaker in international congresses and international collaborations. Currently, she lives in Barcelona working in Centre de Recerca en Sanitat Animal which is located on the campus of the Universitat Autònoma de Barcelona (UAB). Her main interests are the single-stranded circular pig infecting viruses like Porcine circoviruses and Torque teno sus viruses. Currently, she is a member of the Anelloviridae Study Group in the International Committee on Taxonomy of Viruses (ICTV).
Updated CV 06-Oct-2013
Articles
Home

Article

Distinct PCV2 variants are circulating in commercial pig farms. How the vaccine induced immunity may affect PCV2 evolution?
Vaccines and PCV2 evolution
Home

Article

It is believed that TTSuVs themselves do not directly cause any disease but they could potentiate coinfecting pathogens and participate as triggering factors for diseases like PCVDs and PRDC.
What we know about Torque teno sus viruses?