Rodney Butch Baker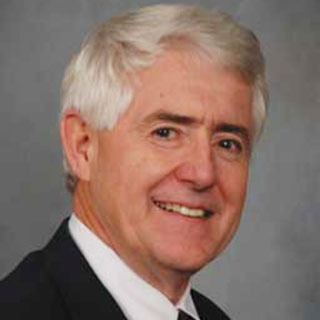 Iowa State University. United States
Education:
Degree /Institution/Year/ Area
B.S. Western Kentucky University 1974 Animal Science
D.V.M. Auburn University 1978 Veterinary Medicine
M.S. Iowa State University 1999 VDPAM

Professional Experience:
2009 Current President of AASV
2008 President Elect of AASV
2007 Elected Vice President of the AASV
Jan, 2007 Adjunct Associate Professor, Department of Population Health and Pathobiology, College of Veterinary Medicine, North Carolina State University
Sept, 2006 - Senior Clinician in the FSVS, VDPAM, CVM, Iowa State University, Ames, IA
2006 – 2008 AMVC Senior Technical Advisory Group - member. Audubon, IA
2004 – 2006 Associate Clinical Professor in the PHP Department, CVM, NCSU, Raleigh, NC
2002 – 2004 Director of Health Assurance, Premium Standard Farms, Clinton, NC
2001 – 2002 Director of Health Services, PIC, Franklin, KY
1998 – 2001 Director of Health Assurance, PIC, Franklin, KY
1997 – 1998 Technical Service Veterinarian, Swine, Bayer Animal Health, Kansas City, KS
1992 – 1997 Exclusive Swine practice and swine production consulting
1981 – 1997 Partner in Green River Animal Hospitals, Bowling Green, KY
1987 – 1992 Exclusive food animal practice with emphasis on swine production medicine
1979 – 1997 Area Veterinary Consultant (AVC) for Pig Improvement Company
1978 – 1981 Partner in O'Brien Veterinary Hospital, Bowling Green, KY
1978 Preceptor and General practice at Riverside Veterinary Clinic, Munfordville, KY

Professional/Scientific Memberships:
2007 - 2009 Executive Committee of the AASV
2007 - 2009 AASV Foundation Auction Committee
2007 - 2009 Iowa Veterinary Medical Association Swine Committee
2007 - AASV Program Committee/Section Chair for 2008 annual meeting
2006 - North American PRRS Eradication Task Force (NAPETF)
2006 - PCVAD Ad hoc Committee of the AASV
2006 - Collegiate Activities Committee of the AASV
2006 - 2007 North Carolina Pork Council Research Committee
2005 - National Board of Veterinary Medical Examiners NAVLE Item Writer
2005 - AASV Professional Development Committee - chair
2005 - National Pork Board (NPB) Educators Exe. Advisory Board
2004 - 2006 Animal Health and Food Security Advisory Committee of the National Pork Producers Council (NPPC)
2004 - 2005 Steering Committee on Antimicrobial Resistance of the AVMA
2004 - 2007 North Carolina PRRS Task Force
2004 - Pork Safety Committee of the AASV
2003 - 2005 Veterinary Advisory Committee of the National Pork Board
1995 - 2004 National Board of Veterinary Medical Examiners (NBVME)
1995 - 1996 AVMA Drug Availability Committee (DAC), Council on Biologics and Therapeutics (COBTA) of the AVMA
1990 - 1994 Kentucky Pseudorabies Eradication Committee
1978 - American Veterinary Medical Association
1978 - American Association of Swine Veterinarian
Updated CV 08-Aug-2013
Articles
Home

Article

Today, nearly all genetic suppliers of replacement breeding stock in North America are free of M.hyo.
Control and elimination of Mycoplasma hyopneumoniae
Home

Article

Since 1987, Porcine Reproductive and Respiratory Syndrome virus (PRRS) has become a global drain on pig productivity, profitability, and many a producers' morale. One thing that remains certain is PRRS virus continually finds ways to circumvent our best bio-management efforts. PRRS marches on in a ceaseless continuum of antigenic change making current vaccines and other control techniques of limited value.
PRRS Eradication: A dream or missed opportunity?