Paolo Candotti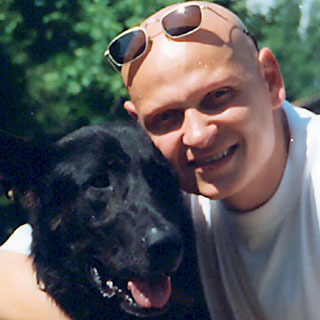 Italy
- Bachelor in veterinary science at the University of Parma in 1990, specializing in veterinary public health in 1995. He has participated and participates both nationally and internationally in numerous courses of improvement.

- Employed by the "Istituto Zooprofilattico della Lombardia e dell'Emilia" (public health organization) since 1991, with the position of chief veterinary director, responsible for the laboratory of preparation of antigens and autovaccines, and member of the National Centre of Animal Health whose headquarters are at the "Istituto Zooprofilattico della Lombardia e dell'Emilia", Brescia.

- Consultant of the Italian Society of Pathology and Swine Production from 2002 until 2004 and vicepresident from 2001 until 2004.

- Member of the scientific committee of Praxis Veterinaria (journal of veterinary medicine)

- Author of 80 national and international publications and author of the book "La protección sanitaria del ganado porcino" (Health protection of swine livestock) edited by "Le Point Veterinarie Italie"

- Speaker at technical/professional modernization meetings for producers and veterinarians at national and international conferences. Teacher at diverse specialized schools and masters.
Updated CV 03-Oct-2013