Miguel Cervantes Ramírez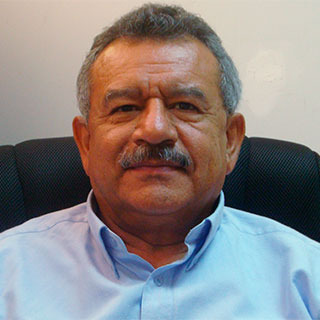 Autonomous University of Baja California. Mexico
ACADEMIC BACKGROUND
Bachelor's degree:

Autonomous University of Baja California (UABC), Mexico

Postgraduate studies:

MSc, Postgraduate College, Chapingo Autonomous University, State of Mexico.
Philosophy Doctor (Ph.D.), University of Kentucky, Lexington, KY.

Postdoctoral:

University of Alberta, Edmonton, AB, Canada
University of Kentucky, Lexington, KY.
WORK EXPERIENCE
Researcher

1988 - 1989
Postgraduate College

Researcher

1993 - 1994
Agricultural Sciences Institute, UABC

Visiting Scholar

2000 - 2001
2009
University of Alberta, Canada
University of Kentucky, USA
Updated CV 27-Dec-2016
Articles
Home

Article

The effect of environment temperature on the body temperature is greater than that of ingestion and digestion of food.
Impact of environment Tª and food consumption on a pig's body tem
Home

Article

Pigs exposed to heat stress increase their body temperature and reduce the size of their intestinal villi, thus increasing the loss of endogenous AAs and reducing the abundance of AA transporters in the intestine, as well as apparent and standardized ileal digestibility of AAs.
Effect of heat stress on amino acid digestibility in pigs