Iván Hernández Caravaca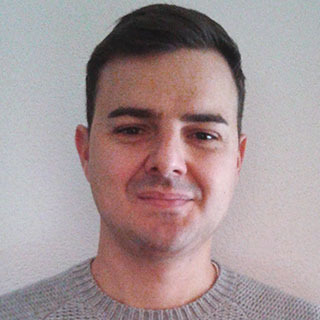 University of Murcia and Boehringer-Ingelheim. Spain
He graduated in Veterinary Medicine/Science from the University of Murcia (1997-2002). He started his career working for Piensos Garla in 2003, and later on he worked for more than 6 years for Agroturia, S.A. (Vall Companys Group), as the person in charge of the integration of sows in the southeast area of Spain. During this period of time, he obtained several prizes in the Porc d'Or competitions for numbers of liveborn piglets, numerical productivity, and farrowing rates (2004, 2005, 2006, 2007, 2008), the award for the maximum productivity regardless of the size of the farm in 2006, and two diamond Porc d'Or nominations in 2005 and 2006.
In 2009 he went on to be a part of the team of technicians at CEFU, S.A. That same year he completed his Msc degree in Professional and Scientific Pig Production from the University of Murcia.
In 2010 Boehringer-Ingelheim hired him as a part of the veterinary technical service for swine. He collaborated with the University of Murcia as an associate professor at the Department of Physiology in 2009-2011, and he has collaborated for several years in the Msc degree in Biology and Technology of the Reproduction in Mammals. It is in the Department of Physiology where he has developed his research work related to artificial insemination in swine and the sperm selection in the female genital tract. It was through this investigation that he earned his International Doctor degree from the University of Murcia in 2015. He has also published 5 articles in indexed journals.
He has presented more than 60 lectures in congresses and has published articles in popular science magazines related to his work in pig pathology and reproduction.
Updated CV 14-Dec-2015
Articles
Home

Article

This article lists the critical points that must be considered for a successful post-cervical insemination in sows.
Optimization of post-cervical insemination in pigs: critical points
Home

Article

It is necessary to find alternatives to definitely implement this technique in primiparous sows and start its use in gilts.
Current state of post-cervical insemination of sows