Hans Nauwynck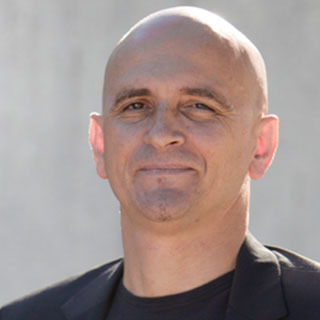 Ghent University. Belgium
Hans Nauwynck is born on May 2nd, 1963 in Torhout, Belgium. He graduated as Doctor in Veterinary Medicine in 1987 at Ghent University. In 1993, he got his PhD degree, Doctor in Veterinary Sciences and became nominated as assistant professor at Ghent University. Afterwards, he promoted to associate professor in 1999 and full professor in 2004. In 2004, he took the lead of the Laboratory of Virology, Faculty of Veterinary Medicine, Ghent University and became Diplomate at the European College of Pig Health Management. At present, he lectures several courses on viral diseases in mammals. His research focuses on cellular and molecular pathogenesis of viral diseases in man and animal, with special emphasis on the entry of the virus in its host cell, the invasion of the virus in its host through barriers, via leukocytes and along neurons and the escape of the virus from immunity. Better insights lead to research-driven development of new generation treatments and vaccines. He is author of 285 papers and several patents and is a frequent speaker during international veterinary and virology congresses. At present, his staff consists of 25 PhD students, 4 post-docs and 14 technicians.
Updated CV 07-Oct-2013
Articles
Home

Article

PCV2 may reach embryos/foetuses upon transplacental spread during viremia or upon insemination with contaminated semen.
Reproductive failure by PCV2 infections