Dominiek Gabriel Daniel Maes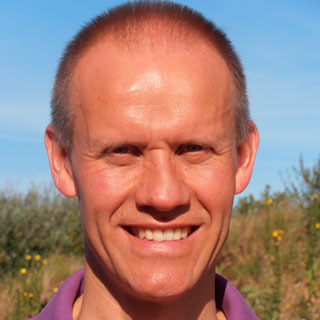 Veterinary Medicine Faculty, Ghent University. Belgium
Academic qualifications
DVM 1993 (Ghent University)
MS Animal Production 1995 (Ghent University)
MSc Epidemiology and Herd Health 1998 (Utrecht University)
PhD 1998 (Ghent University) (thesis: respiratory disease in pigs: epidemiology and vaccination against M. hyopneumoniae)
Dipl ECVPH 2003
Dipl ECPHM 2005

Current Professional Activities
Full-time Professor: Swine Medicine, Faculty of Veterinary Medicine Ghent University
Main research areas:
- Sow production and reproduction
- M. hyopneumoniae and respiratory diseases (epidemiology, pathogenesis, control)
- Salmonella in swine
- Antibiotic use and resistances
Teachings (theoretical and practical):
- Health and epidemiology in pig production
- Swine reproduction
- Veterinary public health of livestock
- Livestock housing
Professional experience
2000-2001 Postdoctoral research. Department of Clinical and Population Sciences, College of Veterinary Medicine, University of Minnesota, US.
Research on "Quality Assurance and Pre-harvest Food Safety in the Pig Industry"
2001-2003 Assistant Professor. Department of Reproduction, Obstetrics and Herd Health - Faculty of Veterinary Medicine - Ghent University
2003-2012 Associate Professor in Swine Medicine, Faculty of Veterinary Medicine - Ghent University
2012-… Full-time Professor in Swine Medicine, Faculty of Veterinary Medicine - Ghent University
Director of the Institute for Continuing Professional Development. Faculty of Veterinary Medicine, Ghent University (2012-'15)
>180 International scientific articles published in specialised journals.
>300 national and international presentations during conferences
Memberships:
- Vice-president of the European Board of Veterinary Specialization (EBVS) (2013-'15)
- Former President of the European College of Porcine Health Management (ECPHM) (2013-'16)
- President of the IPVS Belgian branch (2008-'16)
- Section Editor of Livestock Science (2012-…)
- European Association of Porcine Health Management (EAPHM). Board member (2010-'12)
- American Association of Swine Veterinarians (AASV) – Member since 1998
- AASV International e-letter - Representative for Belgium since 2001
- Flemish Society for Epidemiology and Economy – Secretary 2003-'11; board member 2011-'13
- European Pig Producers (Belgian branch): member since 2010.

Updated CV 11-Jan-2014
Articles
Home

Article

Cross-sectional sampling (different age groups during one herd visit) has the advantage that results are obtained quickly.
Mycoplasma hyopneumoniae infections: clinical signs and diagnosis