Diego Edo Andrés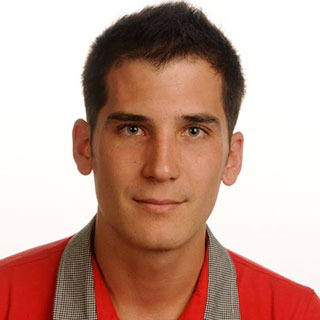 Térvalis Group. Spain
Veterinarian in charge of the Terra Ibérica Desarrollos Pla farms.
Diego Edo Andrés graduated in Veterinary Medicine/Science from the University of Saragossa in 2012. He studied the MSc degree in Pig Health and Production at the University of Lleida in 2017, obtaining the AVPA's award for the best MSc degree thesis 2017.
During his studies, he was a scholarship researcher at the University of Saragossa (September 2011 – June 2012).
He has carried out his professional activity as a veterinarian at several companies in the pig sector:
Terra ibérica Desarrollos- Tervalis Group (Teruel) – since March 2018
Dos Hermanas. July 2012 – March 2018
PORTESA. Veterinary apprenticeship ( July-September 2011)
Updated CV 02-Jul-2018
Articles
Home

Article

This article describes a real project for the production and marketing of pigs that are given no antibiotics after weaning
Certification in antibiotic-free (ABF) production