Carles Vilalta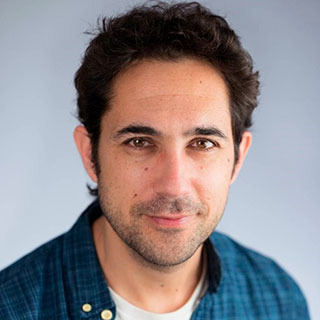 University of Minnesota. United States
Carles graduated in Veterinary Medicine/Science from the Autonomous University of Barcelona in 2000. Until 2007 he worked for different pig production companies managing health and production on sow farms. As of 2007, Carles started working for the Meat Industries' Federation of Catalonia in managing activities regarding the veterinary inspection assistants at the Catalonian abattoirs and the training in food hygiene in the meat industries.
From 2008 to 2014, Carles carried out his Ph.D. degree in applied clinical pharmacology under the supervision of Dr Lorenzo Fraile. His research focused on the study of the administering of different doses of marbofloxacin to pigs and its effect on two of the main respiratory system pathogens: Haemophilus parasuis and Actinobacillus pleuropneumoniae, as well as the implication of these doses on the appearance of resistances. While he was carrying out his Ph.D. degree, Carles combined this with his work as Official Health Inspector at abattoirs and with sporadic collaborations with different veterinarians on the field. He did all this until 2016, when he joined the University of Minnesota (UMN) as a post-doc in Robert Morrison's team at the Department of Populations' Medicine at the Faculty of Veterinary Medicine/Science at the UMN.
Currently, he works in the UMN's pig diseases monitoring project (Dr Morrison Swine Health Monitoring Program), where different companies that comprise some 50% of the USA pig census share voluntary information on different non-notifiable diseases, among which PRRS and PED stand out.
Updated CV 16-Oct-2017