Artur Jabłoński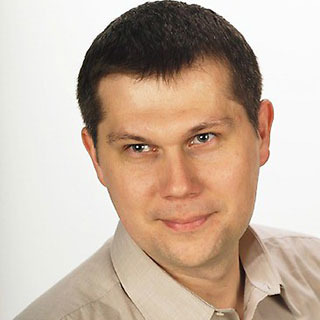 National Veterinary Research Institute . Poland
He was born in 1976 and graduated at the Veterinary Faculty of the Lublin Agricultural University (Poland) in 2002. After graduating he worked for 1.5 years as a swine practitioner. He is a veterinarian in Swine Disease Department at the National Veterinary Research Institute in Pulawy, Poland, since 2003. Area of current research is mainly focused on diagnosis of the diseases, zoonosis (leptospirosis), pig herd health management. Other areas of expertise are: bacterial diseases, gross pathology.
Updated CV 27-May-2013
Articles
Clinical case

At autopsy, haemorrhagic enterocolitis with mucosal oedema, enlarged spleen and haemorrhagic mesentery were observed.
Sodium ion toxicosis in pigs after transport
Clinical case

Frequent deaths and cases of disease with typical "diamond-skin" lesions appeared in fattening pigs although they were vaccinated against Erysipelothrix rhusiopathiae.
The human factor as the cause of erysipelas outbreak
Clinical case

A sudden death of animals, with no prior symptoms of disease, and clinical symptoms such as massive facial, ears and forechest oedema, as well as an increase of body temperature to 41.5ºC, were observed.
The case of sudden deaths and oedema in different age groups of pigs