Allan P Schinckel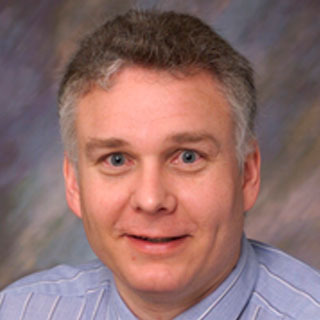 Purdue University. United States
Area of Expertise: Breeding and Genetics, Swine
Education: B.S., Iowa State University; M.S. and Ph.D., University of Nebraska
Research Program
Conduct research in the areas of genetic selection programs, selection objectives, lean growth modeling, pork quality, repartitioning agents, and methods to predict carcass composition and value.
Collaborator on numerous swine research projects, including production systems, environmental effects on pig growth, food safety, growth promotants, and biological markers of disease and stress.
Teaching
ANSC 44300 - Swine Management - course website
ANSC 51300 - Design of Animal Breeding Programs
Extension Program
Patents
Wastell, M., Wastell, C., & Schinckel, A. P. (2013). Method of feeding different diets to different groups of pigs. U.S. Patent No. 8443762. Washington, D.C.: U.S. Patent and Trademark Office.
Updated CV 12-Mar-2015
Articles
Home

Article

Floor cooling is based on the conduction of heat from the sow to a sink while lying down.
Development and use of sow cooling pads during farrowing and lactation
Home

Article

Although piglet birth weight is the most influential factor affecting piglet survival other behavioral factors such as vitality and vigor of piglets at birth contribute to the overall likelihood of the offspring surviving.
Relationship between sow productivity traits:pigs weaned, survival,...