Jay S. Johnson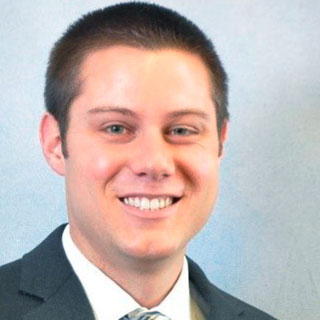 USDA. United States
Education
B.S. (2009) Animal Science, University of Missouri, Columbia, MO
M.S. (2011) Animal Stress Physiology, University of Missouri, Columbia, MO
PhD (2014) Animal Nutritional Physiology, Iowa State University, Ames, IA
Experience
Oct. 2015 – Present – USDA-ARS Livestock Behavior Research Unit, West Lafayette, IN

Research Animal Scientist

Aug. 2014 – Oct. 2015 – Purdue University, West Lafayette, IN

Postdoctoral Research Associate

June 2011 – July 2014 – Iowa State University of Science and Technology, Ames, IA

Graduate Research Assistant (PhD)

June 2009 – June 2011 – University of Missouri, Columbia, MO

Graduate Research Assistant (M.S.)

Aug. 2005 – May 2009 – University of Missouri, Columbia, MO

Undergraduate Research Assistant
Awards and Honors
ISU Graduate College Research Excellence Award – Summer 2014
ISU Dept. of Animal Sciences Graduate Student Excellence Award - Spring 2014
ISU Borlaug Lectureship Poster Competition - First Place (2012)
MU Graduate Student Forum - Third Place (2011)
MU Dean's List (2007 - 2009)
Research Interests
My research in the area of stress physiology has focused primarily on the effects of stress in multiple animal models, physiological states and tolerance levels, with a concentration on heat stress, transport stress, and animal well-being. Stress physiology employs a variety of applied and basic scientific techniques allowing for the investigation of issues ranging from thermal stress, to metabolic and developmental alterations.
Updated CV 15-Jan-2018
Articles
Home

Article

Floor cooling is based on the conduction of heat from the sow to a sink while lying down.
Development and use of sow cooling pads during farrowing and lactation