There are a number of laboratory tests that can be used in the diagnosis of Actinobacillus pleuropneumoniae infection (APP). The choice of test and the approach to the investigation depends on the clinical circumstances and the rationale for doing the testing. However, there are a number of complex issues concerning serotypes and virulence potential of this organism that have to be taken into account when undertaking diagnostic testing.

Serotypes of APP
There are 15 recognised serotypes of APP (designated 1 – 15) that greatly differ in their virulence potential. The prevalence of serotypes within pig populations tends to vary between countries and this often governs the approach to diagnostic testing and monitoring of herds. In some countries, testing is geared towards a small number of specific highly virulent serotypes whereas in others, testing is more generic and aims to cover all serotypes.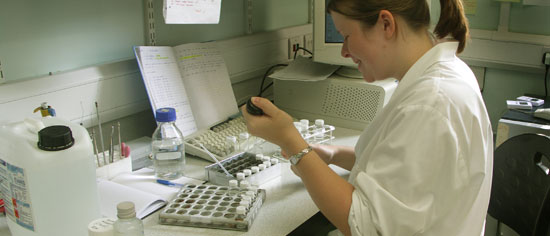 Fig 1. Bacteriology provides Actinobacillus pleuropneumoniae isolates for serotyping.

Virulence factors
Although there are a number of factors that govern the virulence potential of APP, the most important one is the presence or absence of three genes denoted ApxI, ApxII and ApxIII. These genes allow the bacterium to produce toxins that inhibit the phagocytic function of the pig's neutrophils and macrophages, i.e., they impair the pig's main defence mechanisms during acute infection. Some serotypes of APP have a single Apx toxin gene while others have a combination of two, giving them greater cytotoxic potential. More will be said about this under diagnostic testing. Another Apx gene that occurs in all serotypes of APP during infection is ApxIV. The pathogenic potential of this gene has not been determined however, as it has a very high specificity for this species, it forms the basis of a number of diagnostic tests that have been developed in recent years.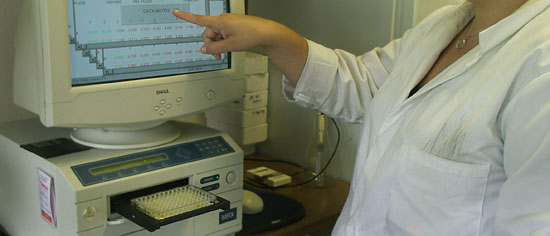 Fig 2. Serological testing for Actinobacillus pleuropneumoniae can be done using ApxIV-based ELISAs.

Broadly, the diagnostic tools available fall within the following categories:

1.Agent detection
Bacterial cultures from lung lesions or tonsils, with serotyping of pure cultures.
PCR testing for the ApxIV gene or serotype-specific PCR tests directly on lung lesions, tonsil swabs, nasal swabs or from culture material derived from these sample types.
PCR testing for ApxI, ApxII and ApxIII on pure cultures of APP to provide further information on virulence potential (Table 1).
Immunofluorescent antibody test (IFAT) on smears or 'touch preparations' of lung lesions to demonstrate the presence of APP antigen in fresh lung lesions.
2.Antibody detection
Serological testing (ELISAs) for antibody to the ApxIV gene to quantify circulating levels of antibody to APP in general.
Serological testing (ELISAs) against capsular polysaccharides of APP, allowing antibodies against groups of serotypes to be identified to provide an indication of virulence.
Serotype-specific ELISAs.
Despite there being a range of diagnostic methods described, the availability of these tests varies from country to country depending upon the level of technology available, the focus of individual laboratories and the interests of vets and laboratory scientists working therein.
Industry-based policies on health assurance testing and the methods recommended by leading pig veterinarians can also influence the availability of diagnostic tests that are offered by laboratories.

Table 1. A summary of the major toxins produced by the recognised serotypes of APP
| | |
| --- | --- |
| Toxins produced | APP serotypes |
| ApxI and ApxII | 1, 5, 9, 11 |
| ApxII and ApxIII | 2, 3, 4, 6, 8, 15 |
| Apx II only | 7, 12, 13 |
| ApxI only | 10, 14 |