Nowadays, on a pig farm we do all we can to maximise production. We improve genetics, we optimise the management, we adapt the staff's timetable to the priorities on the farm, we invest in facilities to produce better, providing, at the same time, the animals with excellent welfare conditions, etc. Nevertheless, all these efforts can go to ruin with the entrance of pathogens on the farm.
One of the main gateways for pathogens on the farms is the entrance of staff with street clothing (especially shoes).
This may be prevented with a good design of the changing room.
In my opinion, a well designed changing room should meet the following requirements:
Correct location: it must be located so the only access to the farm for people implies going through the changing room.
With a minimum furniture (chairs, benches) that allows to remove clothes and shoes with a certain comfort, with hangers or wardrobes to leave our clothes in an orderly way.
Clear separation between the dirty, or outer, area and the clean, or inner, area.
A water source in the middle (a shower or a sink).
A heater to have a certain thermal comfort on cold days.
The farm footwear must be available once we have come out of the changing room with the farm clothing.
It is a room on the farm that cannot share other purposes (office, kitchen, meeting place, storehouse, etc.).
A modern or a big farm should not have problems to have such a room, but what happens on small or old farms, or farms that claim that they do not have space to have it?
In these cases, this simple design can be of help: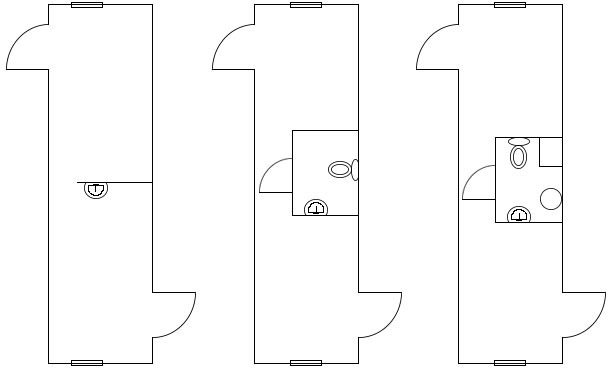 Examples of changing room designs.

It can be a prefabricated cabin like the ones used in the construction sites, with the entrance on one side and the exit on a different side.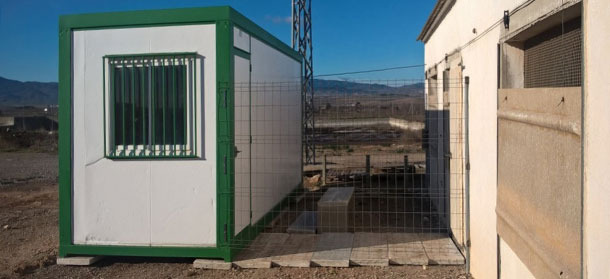 The entrance to the farm is on the other side of the changing room.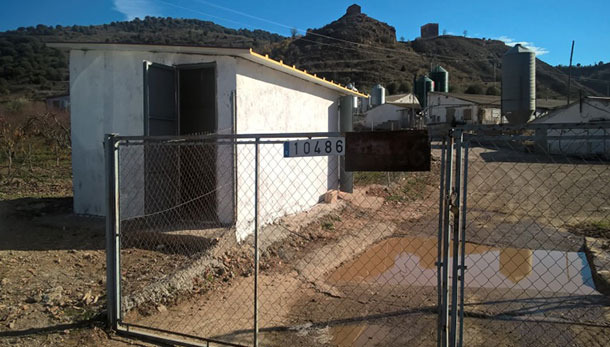 The changing room can be built (e.g. with bricks).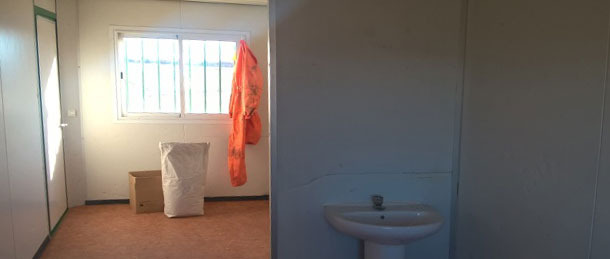 Clear separation between the dirty or outer area and the clean or inner area with a water source in the middle (a shower or a sink).
These simple structures entail a cost of some €3,000-3,500.
They are structures so simple that they can also be implemented in the premises for the adjustment of the replacement gilts.
With these so simple structures we increase considerably the biosecurity level on our farms.