The South Korean veterinary authorities have confirmed, for the first time since April 2011, a foot-and-mouth disease outbreak on a pig farm.
The disease has been detected on a 1,500-head pig farm located in Bian-myeon (Uiseong-gun, Gyeongsangbuk-Do).
It turns out that last June, during the 82nd OIE general session, South Korea had been declared a country free of foot-and-mouth disease with vaccination.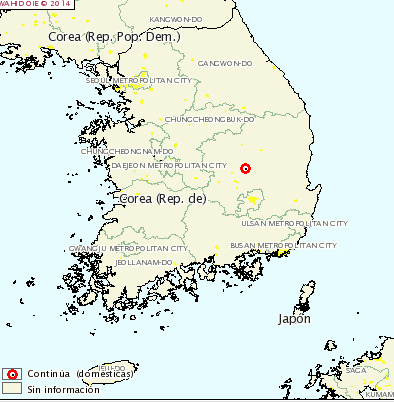 Thursday July 24, 2014/人民网 /中国 http://world.people.com.cn
Thursday July 24, 2014/ OIE.
http://www.oie.int