The Russian veterinary authorities have reported an outbreak of African swine fever at the breeding factory "Lazarevskoye" in Shchekinsky (Tul'Skaya Oblast).
Swine polymerase chain reaction (PCR) tests were carried out at Government budget institution «Tula oblast veterinary laboratory» and Federal Scientific Institution All-Russia Scientific Institute of Veterinary Virology and Microbiology, Pokrov (National laboratory). Both tests resulted positive.
According to the report, a total of 57,047 pigs were found susceptible, out of which 370 cases.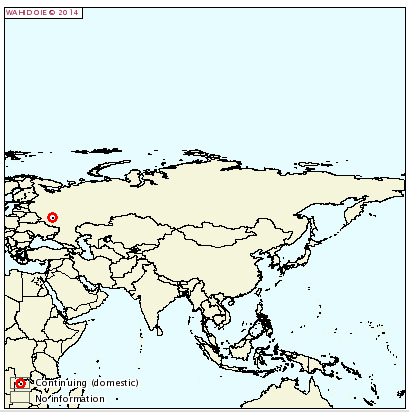 Monday February 3, 2014/ OIE.
http://www.oie.int