Deputy chief veterinary officer of the Polish Ministry of Agriculture and Rural Development, reported that on 29 and 30 May the results of laboratory tests that confirm the existence of a third and fourth outbreak of African swine fever (ASF) in wild boars were received.

Dead animals were found in Rudaki and Losiniany (Krynki, Sokólski county, Podlaskie province) very close to the border with Belarus. One animal (a female) was found near Rudaki and three others (a female and 3 piglets) near Losiniany, very close to the places where two earlier infected wild boars were found in February.

The notified cases of African swine fever in wild boars have been detected in the already present area under proper restrictions concerning African swine fever. This area has been established in accordance with the European Union legislation - Commission Implementing Decision 2014/178/UE.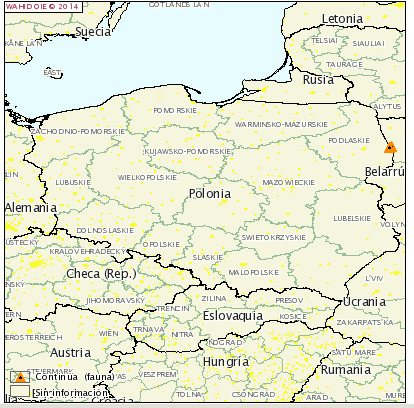 Friday May 30, 2014/ GIW/ Poland.
http://www.wetgiw.gov.pl/
Friday May 30, 2014/ OIE.
http://www.oie.int