After a beginning of 2019 with few outbreaks in domestic pigs, in July Poland has confirmed 16 outbreaks, this making the total number of outbreaks in domestic pig increase and reach 28.
The last outbreak has been detected on a farm located in the municipality of Srokowo, in the voivodate of Varmia and Masuria, within the danger area, and it is the greatest so far, as the farm had 9,435 susceptible animals. To date, the greatest outbreak had been detected on a farm with more than 8,000 animals located in the voivodate of Podlaskie.
Regarding wild boars, 1,434 outbreaks have been detected so far.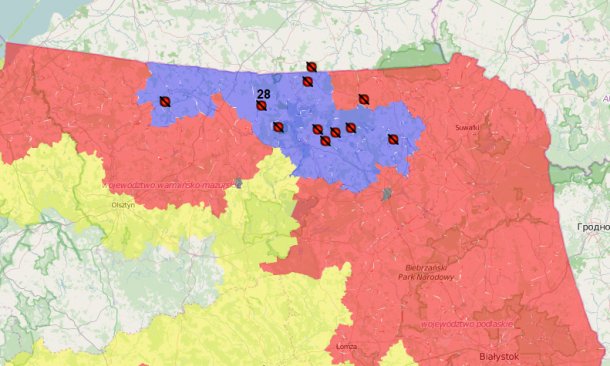 Friday, July 26th, 2019/ GIW/ Poland.
www.wetgiw.gov.pl