As of 1 October 2018, total swine population reached 13.13 million heads. This was slightly higher by 0.87 percent compared with the previous year's inventory of 13.01 million heads.
Both backyard and commercial farms reported increases in swine population by 0.83 percent and 0.95 percent, respectively. Stocks in backyard farms accounted for 63.55 percent of the total swine population.
Central Luzon, Calabarzon, Western Visayas, Central Visayas and Northern Mindanao remained to be the regions with highest swine population. These regions accounted for 55.55 percent of the country's total swine inventory.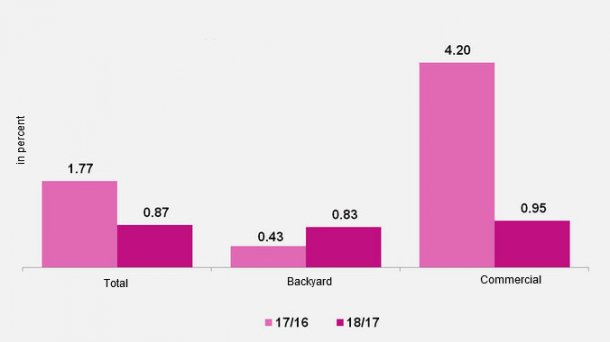 December 2018/ PSA/ Philippines.
https://psa.gov.ph