The Certificates attesting the country was free from Foot-and-Mouth Disease were granted during the 85th General Session of the World Organization for Animal Health (OIE), unifying the two zones that were already free in Paraguay and the recognition of Country free of Classical Swine Fever. The latter was achieved for the first time, sharing this health status with 33 other countries worldwide.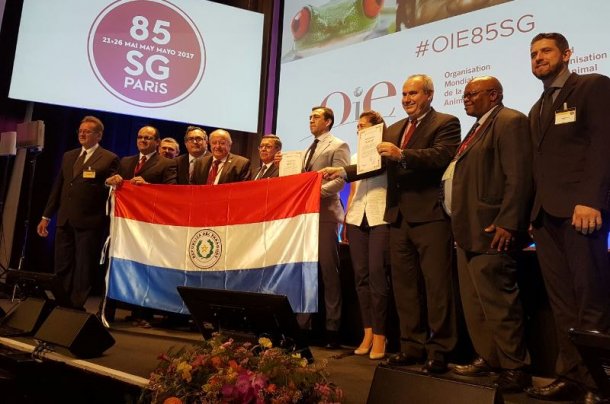 As regards foot-and-mouth disease, the two free zones already established with the recovery of the status in 2013 —process that started in 2007 with the implementation of the High Surveillance Zones— were merged.
In terms of certification of freedom from Classical Swine Fever, this is a significant boost for Paraguayan pork production. The certification will be an important tool for accessing new markets for its meat products, and is also a prize for the effort made in the frame of the national program for the eradication of this disease, which began in 1969 when the MAG started the fight against CSF, which was later implemented as a specific program since 1991 by SENACSA. The last occurrence of a classical swine fever case dates back to 1995.
Thursday, May 25, 2017/ SENACSA/ Paraguay.
http://www.senacsa.gov.py