Mongolian veterinary authorities reported an outbreak of Classical swine fever (CSF) to the World Organisation for Animal Health (OIE).
The outbreak is located in Songinikharikhan district (Tuv), with 993 susceptible pigs of which 451 cases. All pigs were destroyed.
Currently the source of the outbreak is unknown and investigations are continuing. Control measures are in place.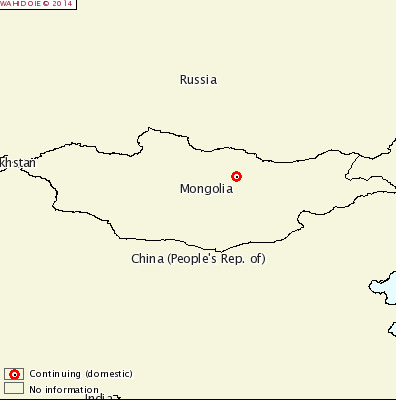 Friday July 7, 2014/ OIE.
http://www.oie.int