In the framework of the academic investigation about porcine viruses performed by the Faculty of Sciences of the University of the Republic, positive animals to the porcine reproductive and respiratory syndrome were detected through indirect ELISA test and RT-PCR.
The affected premises are located in the departments of Salto and Canelones.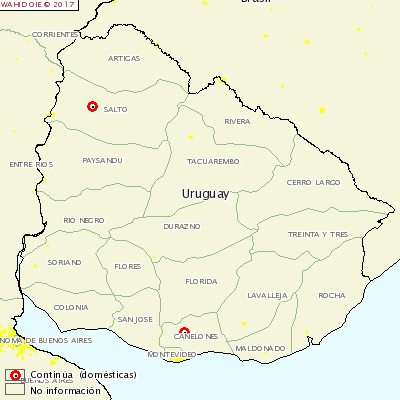 An epidemiological investigation has started in the affected premises, as well as in pig farms that imported breeding pigs in the last ten years. Sampling will continue in slaughterhouses. Official services summoned liberal veterinarians to tell them what the situation is and to form a working team. Samples are being analyzed in the DILAVE official laboratory through serology and PCR; in case of positive results, the samples will be sent to an OIE reference laboratory.
Friday July 21, 2017/ OIE.
http://www.oie.int