The FAO Meat Price Index averaged 182.7 points in October, up 0.9 percent (1.7 points) from September, representing the ninth consecutive monthly increase. International price quotations for bovine and ovine meats continued to rise, with buoyant import demand, especially from China, providing support.
Quotations for pig meat also increased, albeit moderately, reflecting continued import demand in Asia despite seasonally increasing supplies from Europe and higher export availabilities in Brazil.
Prices of poultry meat fell under downward pressure due to increased export availabilities in main producing regions.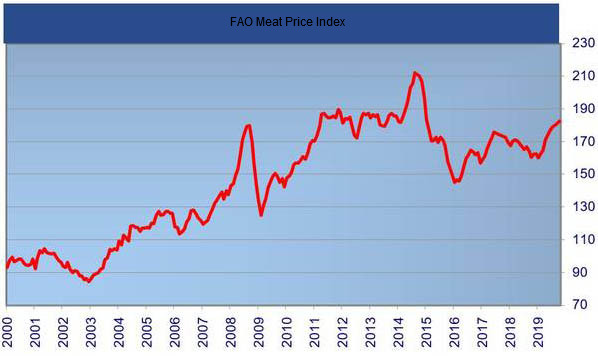 Thursday November 7, 2019/ FAO.
http://www.fao.org