The Veterinary Authorities of Estonia reported the occurrence of three outbreaks of African swine fever in domestic pigs to the OIE.
Since it reached the country last September, this is the first time the disease affects domestic pigs.
Two of the outbreaks have been detected in Viljandi County, while the third one is located in the region of Valga. The 2 outbreaks in Viljandi affected two pig farms, and the one in Valga a backyard animal. The total population of susceptible animals in the outbreak areas is 547, of which 4 developed symptoms.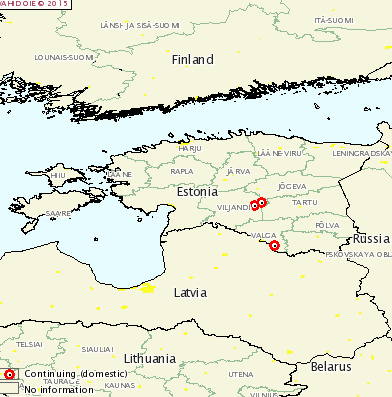 Wednesday, July 22, 2015 / OIE.
http://www.oie.int