Topigs Norsvin is investing € 10 million in a new testing facility in the Canadian province of Manitoba. The new testing facility will test boars of the Z line (dam line) and Tempo (sire line). The new station in Canada is a copy of the test station in Norway where Norsvin Landrace (dam line) and Norsvin Duroc (sire line) are tested. Just like the station in Norway it is equipped with a CT scanner. The facility will become operational in summer 2018.
The test station will be the central point of a new breeding structure in Canada. Each year, seven existing SPF nucleus farms will deliver young boars aged 4-6 weeks old to special isolation nurseries. Their health will be checked and they will be genotyped. The 50% of animals with the highest genetic breeding value will be tested in the test station that is located about 30 km away from the nurseries. The new testing facility is equipped with IFIR stations to monitor individual feed intake of all boars during the test. The boars will be CT scanned.
Both the test station and the nurseries are constructed in areas with low pig density. Together with high biosecurity protocols on the farms, strict transportation rules, and high levels of health monitoring this will ensure the highest health status making it possible to export genetics (semen and boars) to almost every country in the world.
'This new test station will substantially increase the genetic progress in our Z line and Tempo. It is part of our strategy to double genetic progress in the next years. Besides improving the accuracy of our testing it will allow us to improve faster because we can shorten the generation interval,' explains Chief Technical Officer Hans Olijslagers. 'It also means that we can deliver the best genetics to our clients sooner, as we can now export the very best boars and semen faster and more easily to their production units.'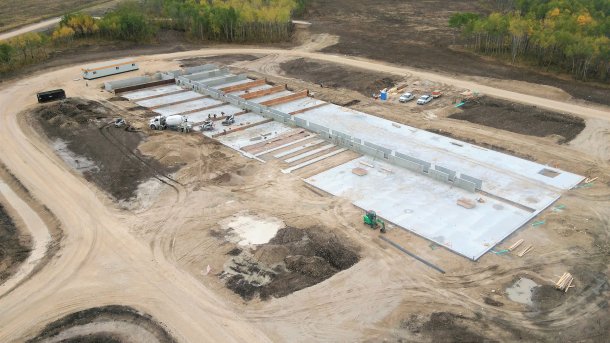 September 26, 2017 - Topigs Norsvin.