Produmix attended the tenth edition of the Agrofarm Exhibition held in Moscow (Russia) on the 19th, 20th and 21st of January. The tradeshow brought together more than 10,000 people and over 350 booths of companies from all around the world. The latest developments in the livestock sector were shown to the attendees, who could also enjoy the lectures given during the 3 days of exhibition.
Numerous assistants visited Produmix booth where they could learn about their wide range of technological products which, in addition to providing optimal, safe and profitable growth of piglets, actively contribute to the Homogeneity of piglet litters. Advances in genetics and the development of hyperprolific sows have represented a giant leap for pig production, resulting in larger litters, but with greater weight variability. Thanks to the continued research studies carried out by the Produmix R&D department, the Spanish firm has succeeded in developing cutting-edge technology products able to achieve Homogeneity of piglet litters.
Produmix has positioned itself as the leading company developing piglet basemixes. Its continued and strong international expansion over the past years has led Produmix to enter new markets like Russia, where its products are having a great acceptance.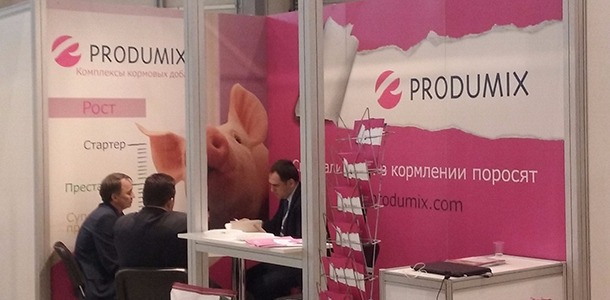 February 1, 2016 - Produmix