BASF has sold to the German company MIAVIT its animal nutrition premix business and production plant located in the industrial complex of Tarragona. The sale takes place within the context of the restructuring of BASF's Nutrition business on a worldwide level, which was initiated in 2007. Both parties have agreed not to publish financial data of the operations.

The premix plant of Tarragona covers the Spanish and Portuguese markets. The sale affects all current staff, who will transfer to MIAVIT. As a third company, MIAVIT will continue operations within BASF's industrial complex maintaining established production processes and quality standards.



MIAVIT GmbH


Founded in 1962 and based in Essen(Oldenburg) in northwestern Germany, MIAVIT GmbH is both a producer of premixed feed for the mixed feed industry and a manufacturer of special, supplementary and mineral feeds as well as feed additives (vitamin E powder, choline chloride). MIAVIT GmbH products can be used for all farm animals, in the pet food sector and biogas plants. MIAVIT GmbH products are distributed worldwide. At present, MIAVIT has a staff of 150 and generates a business volume of approx. 95 million EUR (2008).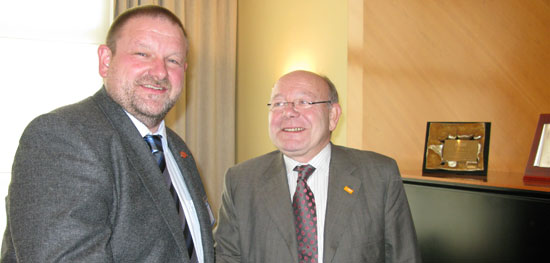 On the picture you can see at the conclusion of the sales contract at Taragona.

http://www.miavit.de