Nedap, a global leader in livestock management systems, announces the hiring of Brad Carson. Carson joins the U.S. swine team as a sales representative and will serve as a resource on swine management and technologies.
Carson joins an established team at Nedap. This industry-leading team partners with U.S. swine facility managers to implement automated individual feeding management systems, allowing individual animal care in group settings.
With a passion for agriculture and people, Carson's new role with Nedap includes supporting dealers and producers. As part of the full-service team, Carson will help educate producers on the benefits of new technologies in the swine industry.
Carson is from Pipestone, Minn., where he grew up on a diversified livestock operation and then served in the U.S. Army during the Gulf War. He was an employee of Bayliner U.S. Marine before beginning his career in sales at BioverseAG in 2005, a natural livestock waste system company.
"We are excited to continue building our team of swine experts in the United States and provide industry-leading management systems to swine producers," says Graydon Bell, U.S. Sales Manager for Nedap. "Brad Carson has a strong background in agriculture and understands the needs of producers in today's market. His experience will aid producers in choosing the correct management system for their operation."
Globally, 1.4 million sows are fed by the Nedap electronic sow feeding system. Nedap offers a full line of automated feeding and management systems that focus on individual management in large groups.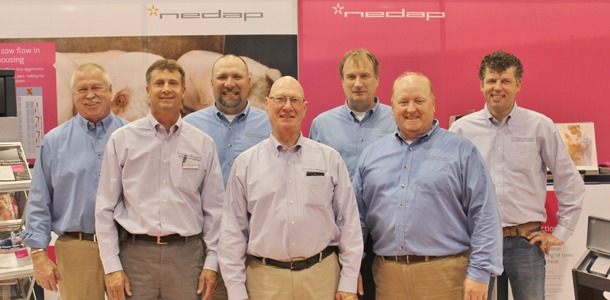 July 1, 2015 - Nedap