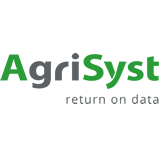 AgriSyst GmbH has taken over the activities and employees of German PIG-Datendienst. This acquisition gives an extra impulse to the activities on the German market, where from 2015 a subsidiary AgriSyst GmbH is working.
Director of AgriSyst GmbH, Twan van Dijk, explains that the activities of PIG-Datendienst are very well aligned with the current activities of AgriSyst. In addition to the Netherlands, Germany is regarded as the second home market: "we speak the language, our daughter company works with local people, while there is a growing demand for PigExpert and AgriSyst data solutions."
With this acquisition, AgriSyst, becomes a significant player in the German market and makes an important step forward in its international ambitions. AgriSyst supplies a market segment of professional pig farmers with about 300,000 productive sows in Germany (over 15% of the market).
July 27, 2018 - AgriSyst GmbH