Poul Baekbo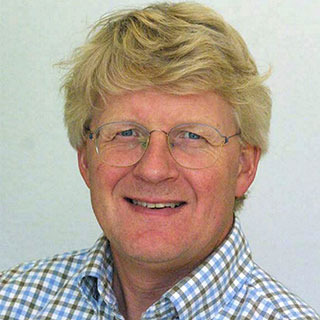 SEGES Pig Research Centre. Denmark
Poul Baekbo obtained his Veterinary degree from The Royal Veterinary and Agricultural University (RVAU), Copenhagen in 1982. Then he spent two years as a general practitioner at the country side in a large animal practice. In 1984 he started his PhD studies at RVAU and got his PhD degree in pig diseases in 1989 (Bacterial pulmonary diseases & air quality in pig farms). In 2009 he became a diplomate of the European College for Porcine Health Management (ECPHM).
Poul Baekbo has been working with Research & Development in many areas of pig health and welfare for more than 30 years, the last 25 in what is now called SEGES Pig Research Centre. For many years he has been responsible for the pig industry's own research in pig diseases.
He has participated in several EU projects and as wp-manager in a finalized project under EU6: Porcine circovirus diseases.
He has been invited teacher on post graduate seminars and invited speaker including key-note lectures at scientific meetings in many countries.
He bears a Censorship for students in agronomy and veterinary science, including PhD-studies at two Danish Universities.
Updated CV 15-Oct-2015
Articles
Home

Article

Only a few EU countries are discussing national eradication as a possibility.
PRRS control and eradication plans in Europe