Megan Niederwerder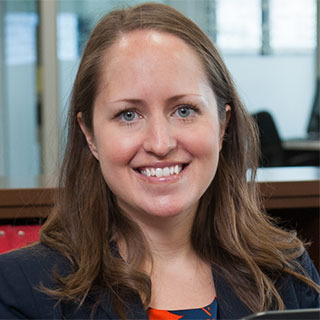 Kansas State University. United States
Dr. Megan Niederwerder is an Assistant Professor at the Kansas State University College of Veterinary Medicine in the Department of Diagnostic Medicine/Pathobiology. She received her DVM from Kansas State University and after 3 years as a practicing veterinarian, Dr. Niederwerder returned to Kansas State where she completed her PhD in viral diseases of swine. Dr. Niederwerder's research is focused on investigating the gut microbiome as an alternative tool for reducing the effects of polymicrobial respiratory disease on the health and growth of commercial swine. The Niederwerder laboratory also investigates the risk and mitigation of virus introduction and transmission through feed and feed ingredients. Her work has included ASFV, CSFV, PRV, PRRSV, PEDV and PCV2. Dr. Niederwerder serves as the course coordinator and teaches Veterinary Virology to second year veterinary professional students.
Updated CV 24-Dec-2018
Articles
Home

Article

The gut microbiome provides an alternative tool for control and prevention of diseases.
Fecal transplantation and prevention of PCAD