Jesús Borobia Belsue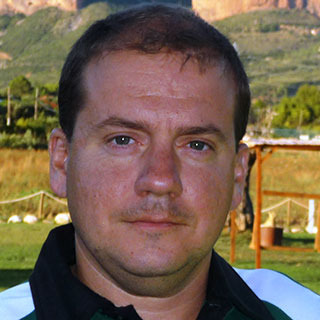 Moss Vet Group. United Kingdom
Jesús graduated as veterinary surgeon at the Universitat Autònoma de Barcelona in 1998. Soon after, he travelled to Aberdeen (Scotland, UK) where he achieved a Master of Science in Pig Production in 1999 with a thesis entitled "Efficacy of in-feed compounds for the control of swine dysentery and enhancement of performance in pigs kept under commercial conditions".
He gained experience in slaughterhouses, cutting plants and cold stores in the U.K. as an Official Veterinary Surgeon (OVS) for Eville & Jones.
In 2000 he joined MOSSVET where he has being working as pig veterinary surgeon to the present time. In 2004, he developed a health monitoring program in Northern Ireland where all pig producers are monitored in the slaughterhouse at least 3 times a year. He gained the Certificate in Pig Medicine by the Royal College of Veterinary Surgeons in 2007. He has written numerous papers and given several presentations at national and international level.
Updated CV 30-Aug-2016
Articles
Home


The economic potential lost in a unit positive to PRRS could be around 35 – 37% of net unit margin.
... read more (+)