Francisca Martins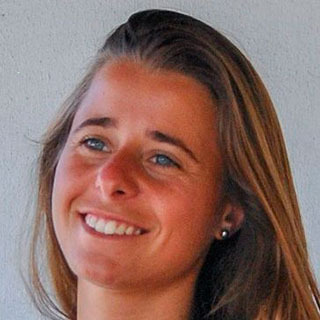 FarmControl, S.A.. Portugal
Francisca da Costa Freitas Martins is a Veterinary Surgeon by the Faculty of Veterinary Medicine – University of Lisbon and Sales Director at the company FarmControl, S.A.
Her professional carreer started in October, 2010 with a colaboration in Equine Practice and practices in Ruminants at Hospital Veterinário Muralha de Évora and Vettotal – Serviços Veterinários, Lda. After that, she realized practices at Agrupalto, S.A., where she also has been farms' technician and controller of the feeding department. With an international experience, Francisca Martins realized the final practice and Erasmus Program in Ruminant Health & Medicine at Gent University, and have been at the Servicio Regional de Investigación y Desarrollo Agroalimentario (SERIDA, Astúrias) and the Genetic Department from Universidad Complutense de Madrid. Since then, she has participated as a speaker in several Congresses, Meetings and Workshops, both national and international.
Updated CV 12-Sep-2017
Articles
Home

Article

Understanding water consumption and knowing the factors that can affect it, are important points in animal production and health.
The importance of water measurement in swine production