Arnaud Lebret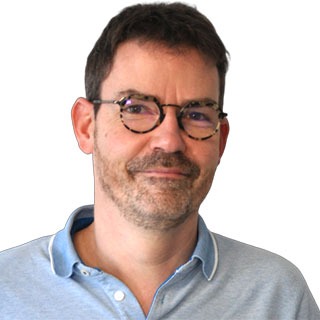 Porc.Spective Swine Consultants. France
Arnaud Lebret, Doctor of Veterinary Medicine, is graduated from the Nantes Faculty of Veterinary Medicine (France) in 1995. He holds a Certificate of Advanced Studies in Veterinary Medicine (CEAV, for the acronym in French) in Quality Swine Management and Health Production. In 2013, he passed with success the examination and since then he is diplomate of the European College of Porcine Health and Management (ECPHM).
After his first experience as a vet on farms in traditional rural areas, he decided in 1998 to focus on pig production. Since then, he has passionately dedicated his time to the veterinary practice within the swine consultancy located in Pontivy, Brittany, the highest pig producing area of France.
Client monitoring (strictly from the swine sector) is performed by five vets and one technician working in France and abroad (especially Russia), either directly with pork producers or for other companies such as food manufacturers or genetics companies. The vet clinic also participates in training of producers, veterinarians and operators and realises in field-testing and clinical trials.
Porc.Spective consulting is part of the Chêne Vert Conseil veterinarian group.
Updated CV 31-Mar-2014