Alejandro Casanova Higes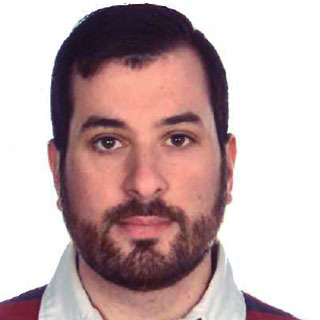 Agri-Food Research and Technology Centre of Aragon (CITA). Spain
He graduated in Veterinary Science/Medicine from the University of Saragossa in 2012 and obtained his MSc degree in Pig Production and Health from the University of Lerida in 2013. After working for some time in the animal nutrition sector (DM2 Martin´s Asesores), in 2015 he started his PhD degree at Animal Production and Health Unit at the Agri-Food Research and Technology Centre of Aragon, linked to a FPI-INIA grant from the Ministry of Economy and Competitiveness of Spain.
His PhD thesis is focused on the study of the epidemiology of salmonellosis in the pig production chain from the farm to the abattoir, and on the study of strategies in feed and water to control the infection. During the writing of his PhD thesis, he enjoyed research stays at the University of Utrecht (The Netherlands) and the University of Minnesota (USA) with the aim of furthering the knowledge about veterinary epidemiology.
He has participated in several projects, both public and private, and has published several scientific articles related to his PhD thesis, together with several presentations in national (ANAVEPOR) and international (IPVS and SafePork) congresses.
Updated CV 06-Nov-2018
Articles
Home

Article

Could the vaccination against Salmonella in pigs be as crucial as it has been in poultry?
Vaccination against Salmonella in pigs.