Trick
Remove the divider between two farrowing pens.
Explanation
The Brunet farm, in Fabara (Zaragoza, Spain), suggests this trick to improve the piglets' comfort in the farrowing pens by offering them more surface for resting.
In the farrowing pens there is an increasing lack of space for the piglets. On the one hand, and in general, we are increasingly able to wean more and better piglets, and on the other hand, when designing the farrowing pens we are normally 'mean'.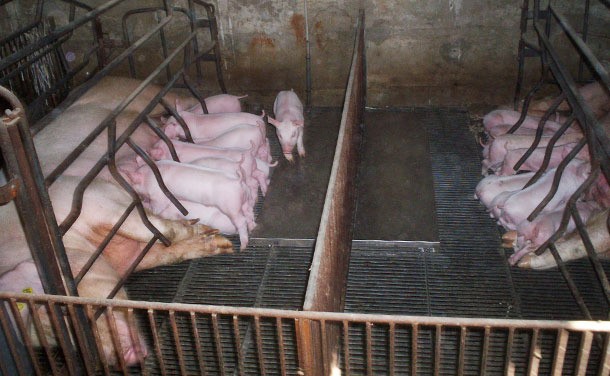 In the farrowing pen it is very important to have an appropriate place for the piglets to rest. If the floor is metallic, as in this case, having this space is even more important.
Frequently, the nests are located in the front part of the farrowing pen, but it is increasingly more frequent to see them in the middle area, near the sow's udder. This increases the piglets' comfort greatly during their first days of life, because they feel safer near their dam's udder.
The size of the resting area normally becomes too small as the piglets grow.
In order to give them more space, an alternative is to remove the divider between two farrowing pens from the 4th or 5th day of life, so we can make the most of the space, especially on the heated plate area.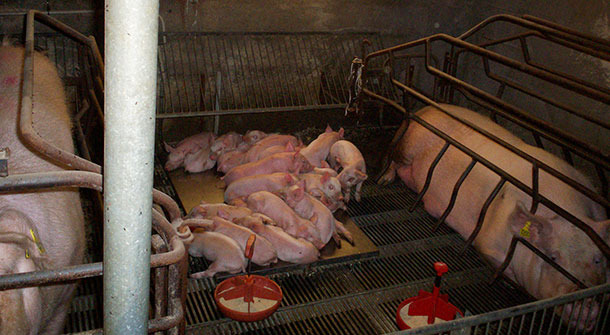 Other advantages of this system are that the piglets are weaned with more equal weights and that fights when mixing the piglets at weaning are avoided. The piglets have fought before.