In previous articles we have talked about the importance of controlling Salmonella contamination in feed manufacture. This follow up article is intended as a roadmap for the development of a Salmonella control program for factories, a program whose aim should be to minimize Salmonella contamination, of any and all serotypes. This involves applying a series of preventive measures, monitoring plans and / or verification and corrective actions if necessary, in order to minimize possible contamination and recontaminations that could take place.
Before defining these past actions it is useful to note the basic features of Salmonella contamination in feed mills. The areas where these conditions are common is where the control will be most relevant:
Source of entrance:
Factors that favor its proliferation:

Humidity in addition to high temperatures (condensation)

Factors that favor its protection:

Biofilms
The accumulation of fats and oils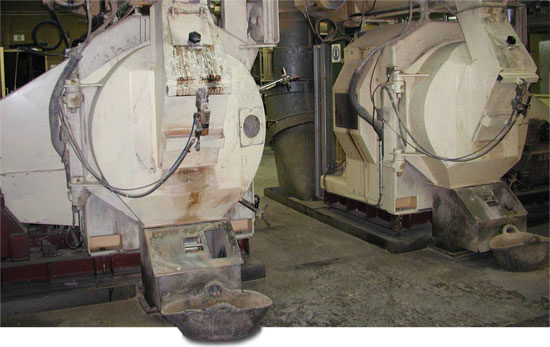 Prerequisite Programs
The implementation of these programs must have as main objective the prevention of contamination by Salmonella in both facilities as well as inside the factory, equipment and transportation. Contamination via rodents, birds, movement of personnel, etc..should be avoided. The programs should also consider the appropriate facilities and equipment design in order to facilitate cleaning and disinfection and prevent pathogen growth. Complete information about these programs can be found in sector guides.
Control of the production process
Especially when controlling the effectiveness of decontamination, whether the treatments are technological processes (or thermal) or chemical treatments.
Heat treatments:
In particular raw materials or feed that is considered to be at risk should undergo some type of heat treatment to reduce / control Salmonella contamination.
To destroy salmonella temperatures above 63 º C are required .However it should be noted that factors such as the combination of temperature, humidity and time (T, moisture, t) recorded during the process, the initial microbial load of the feed and the thermal resistance of the Salmonella strain involved can determine the overall effectiveness of treatment being applied. To verify the effectiveness of these treatments, temperature, humidity and time of the heat treatment applied should be controlled, or it should be ensured that previously defined microbiological targets have been met for these stages.
There are several technological systems on the market today for feed manufacturers. In the case of granulation, this is an effective way to substantially reduce contamination by Salmonella but not to eliminate it altogether. Long lasting hydrothermal treatments, eg. ripening treatments where temperatures normally reach between 80 °C and 100 ° C for 4-6 minutes are systems which guarantee a significant reduction or almost complete elimination of the microbial load. In the case of expanding it is considered one of the most effective treatments to eliminate Salmonella from feed.
Chemical treatments:
These treatment programs (used mainly on raw materials but also on finished products) are usually based on the combination of different organic acids or mixtures of salts, and we can even find on the market commercial products containing aldehydes, terpenes and surfactants as well as organic acids. Although the sterility of the product is not guaranteed, unlike heat treatment, it will protect the end feed from further recontaminations.
Focusing on their effectiveness in reducing Salmonella, formic acid would be one of the most effective, followed by propionic acid and lactic acid. But besides the type of acid or combination used, the effectiveness of these chemical treatment programs is subject to other factors related to its implementation, objectives, feed conditions (pH, humidity), contamination (natural or artificial, presence of other bacteria) and even the Salmonella strain in question.
As a minimum, the verification plan for this type of treatment should record the amount of product used.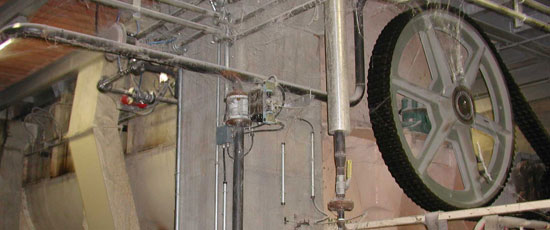 Control of the fabrication circuit
It is necessary to establish a monitoring program that includes the control of pollution in different parts of the manufacturing circuit considered to be at risk, especially those points after decontamination.
Control of raw materials considered to be at risk. Given the time needed to obtain the results of microbiological analysis, the control at this point should be used to monitor suppliers and raw materials that have been introduced to the factory. It would then be advisable to apply some kind of decontamination treatment.
Control of manufacturing circuit points where there is risk of dust or damaged product, especially in areas where there are frequent condensation problems, eg. ingredients reception entrances, raw material silos, elevators (feet and buckets), vacuum filters and cyclones, mixer, granulator, cooler and finished product silos.
Finished product control
Finally, preventing recontamination of feed during transport and handling on the farm is essential. Those considered as potential points of contamination are those where feed comes in contact with product remains in poor condition, dust, water, untreated feed and also with vectors like birds, rodents and insects. Control of Salmonella contamination at this stage will be treated in further proceedings.