Goal
To save hypothermic piglets easily, quickly and with surprising results.
Trick
Sometimes we find piglets that have remained in the rear area of the farrowing pen after their birth, and when we pick them up to bring them near to the udder to suckle, we notice that they are hypothermic, cold. If they do not recover their body temperature they will not be able to suckle and they will die. Sometimes we have tried to save them introducing them in hot water, but it is a not very practical system and it is not always effective. With these boxes, that we could call "hyperthermal", we have seen spectacular results.
Explanation of the trick
Because we cannot pay attention to the farrowings 24 hours a day, and because we have some farrowing rooms that are especially cold for the newborn piglets, sometimes we see piglets that die due to the postpartum hypothermia. After being born, these piglets do not find the udder nor the heat lamp or heat pads, and when we pick them up from the rear area of the farrowing pen we notice that they are completely cold. In some farms they are directly considered as dead. It is possible that some of them are not very viable due to their size, but this is not the case for many of them.
In a farm located in Figuerola d'Orcau, in the province of Lleida, Spain, they use the insulated boxes with which they receive the semen doses, they put shredded paper inside so they are drier, and with an infrared (heating) lamp over it they transform them in hyperthermic boxes. In fact, in this farm they call them "microwaves".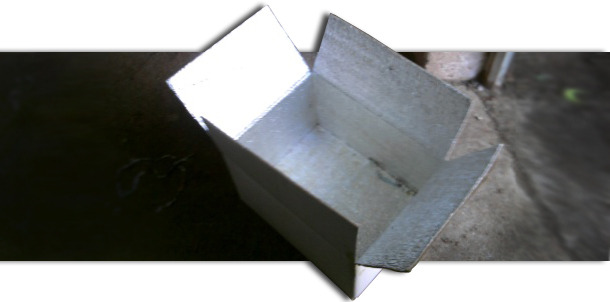 Insulated boxes inside which we receive the semen doses. They have an inner coating that is similar to aluminium foil, whose function is to reflect all the emitted radiations.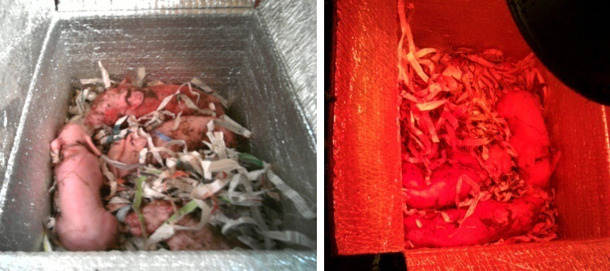 | | |
| --- | --- |
| Image 1. Cold piglets inside the hyperthermal box with shredded paper. | Image 2. Hyperthermal box with a heat lamp over it. |
The piglets in Image 1 were born without shredded paper in a very cold room: the first one was almost dead (its body temperature was below 30ºC). The piglets were introduced in an insulated box with shredded paper inside and a heat lamp over it (Image 2). We can play with the height of the heat lamp and with the closing of the box lids until we find the correct combination in order to heat the piglets without burning them (Image 3). The piglets were left inside the box for 1.5-2 hours.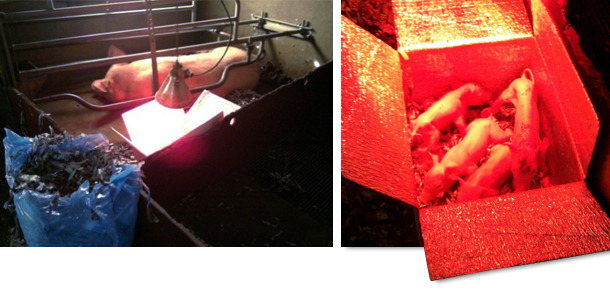 Image 3. We must find the correct combination between the height of the heat lamp and the opening of the box lids.

Image 4. Lively appearance of the piglets after 2 hours

.
After 2 hours we found that the piglets were very lively and rooting one another looking for a teat (Image 4). Yes, they are thin, but this is normal. They have not suckled since their birth, and the light bulb may have contributed slightly to their dehydration. It would have been a good idea to give them colostrum from their dam if we had milked her.
Immediately after we removed the biggest piglets from their dam's udder and we put the small piglets near the udder, and after we came back from lunch they had recovered completely. We were incapable of distinguishing them from the rest of their siblings.
If, from time to time, you find hypothermic piglets in your farm, do not hesitate to try this system, because the results are spectacular. With the exception of those piglets that are really non-viable due to their size, you will save the rest, regardless of how cold they are.
Many thankf to the people at the farm (Javi, Jordi, Nico and Antonio) for their contributions.