The WOAH/OIE has published two reports confirming the presence of foot-and-mouth disease serotype A on two pig farms located in Yulsaeng-ri and Siam-ri (Daegot-myeon, Gimpo-si, Gyeonggi-Do), in the north of the country.
The farms had 1,059 and 3,000 susceptible animals.
Several measures, such as the restriction of movements in the country; the vaccination in response to the outbreaks; the surveillance inside and outside of the containment or protection areas; the official destruction of animal products, carcasses, animal by-products and waste products, or stamping out policies have been implemented.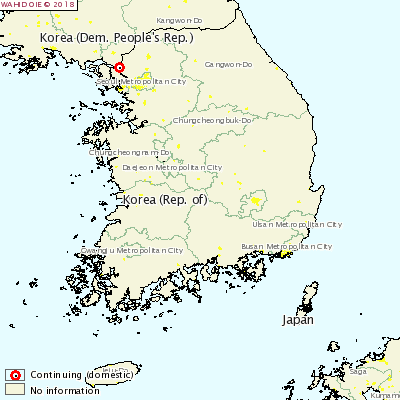 April 2018/ OIE.
http://www.oie.int/