Yesterday, the national Delegates representing the Member Countries of the OIE proceeded to elect the new Director General by secret vote in accordance with the rule "one country, one vote".
Dr Monique Eloit, the candidate for France and the Member States of the European Union, was elected for a five-year term of office (2016-2020).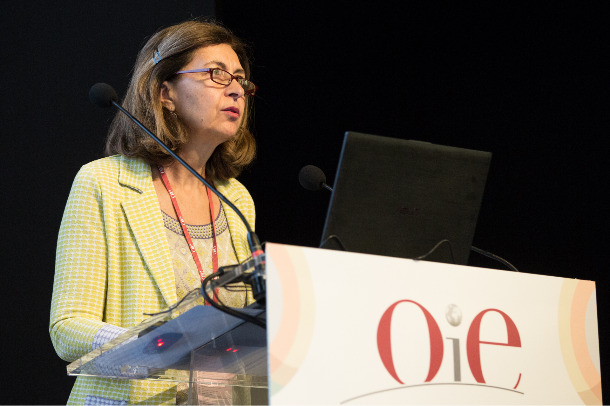 Dr Monique Eloit, presenting her programme to the World Assembly of OIE Delegates.
Dr Monique Eloit will be the seventh Director General of the OIE. A veterinary doctor and General Inspector of Veterinary Public Health (France), she was successively Director to the Director General of the French Food Safety Agency (Afssa), then Chief Veterinary Officer and Delegate of France to the OIE, before being appointed Deputy Director General of the OIE, in charge of administration, management, human resources and regional actions.
Tuesday , 26 May 2015/ OIE.
http://www.oie.int/