From January to June 2017, the European pork exports have reached 1,882,445 tonnes, which means a drop by 11.0% with respect to the same period in 2016.
The exports to China, the main destination, have suffered a great drop, with 684,569 tonnes (-31% with respect to January-June 2016). They are followed by the exports to Japan, with 210,276 tonnes (+7%); Hong Kong, with 174,914 tonnes (-2%); South Korea, with 146,553 tonnes (+28%); the Philippines, with 128,396 tonnes (+12%); and the USA, with 78,488 tonnes (+19%).
Exports of EU28 pork (January-June 2017)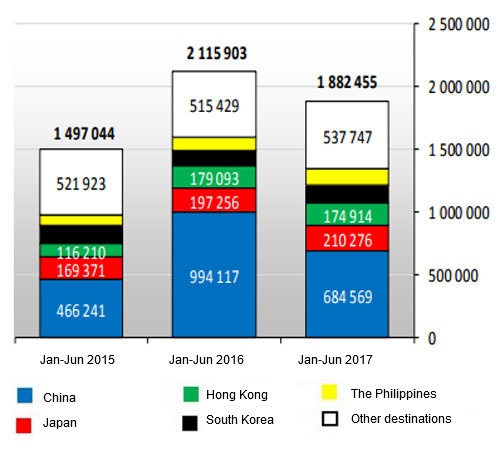 August 2017/ Committee for the Common Organisation of the Agricultural Markets/ European Union.