The suspicion of African Swine Fever (ASF) in Myanmar since the beginning of August has been confirmed by Dr Ye Tun Win, Chief Veterinary Officer Director General of the Ministry of Livestock and Fisheries, in the report sent to OIE/WOAH on August 14th.
An outbreak that started on August 1st has been declared that considers a village in the Mongla area (very close to the border with the Chinese province of Yunnan) as the epidemiological unit. So far, the notified outbreak involves 65 pigs.
According to the district veterinary services, importation to the area of pigs as well as pork has occurred.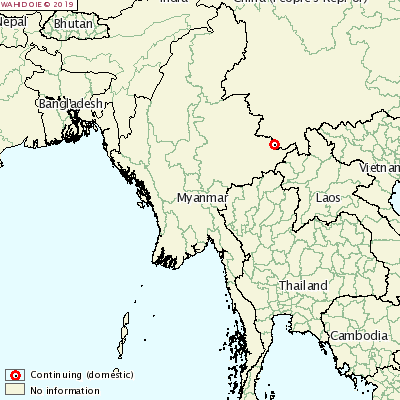 Wednesday, August 14th, 2019/ OIE. http://www.oie.int