Established in 1998, Guangxi Yangxiang Co., Ltd. is a national key leading enterprise in agricultural industrialization, with 32 subsidiaries and more than 5,000 employees. With pig production as its primary business, Yangxaing has two major business segments: own pig production and service supplier for pig farmers. It is a full-industry chain technology-based farming and animal husbandry enterprise integrating breeding pigs, fattening pigs, semen, feed and pig farm equipment and striving for a comprehensive model of "Gene + product + service + Internet" integrated model".
Yangxiang sold pigs over 1.5 million in 2017, including more than 1.2 million hogs and more than 300,000 piglets. In terms of production performance, the company has reached 27.6 Piglets per Sow per Year (PSY) and 26.5 marketed pig per sow per year (MSY) with a whole survival rate as high as 92%. The pig cost was 5.27 yuan / kg in 2017 with all cost included.
In 2016, Yang Xiang delivered an inspiring speech saying that they were building a "six yuan cost" plan, which was at that time, questioned by the industry.
At the end of 2016, Yang Xiang had more than 300 cooperative farms achieving this goal.
Now by the end of 2018, in just two years, Yang Xiang has reduced the cost from those nearly 6 yuan, to the current 4.97 yuan, to the amazement of the industry!
According to the internal data disclosed by Yang Xiang: In the first half of 2018, when almost all pig farms of any scale had losses, Yang Xiang's pig-raising section achieved a profit of more than 40 million yuan.
When it seemed that Yang Xiang has hit the bottleneck on the road of cost reduction ...they have set up a new challenge!!
Yang Xiang is on its way to reduce its costs again! New target: 3.5 yuan!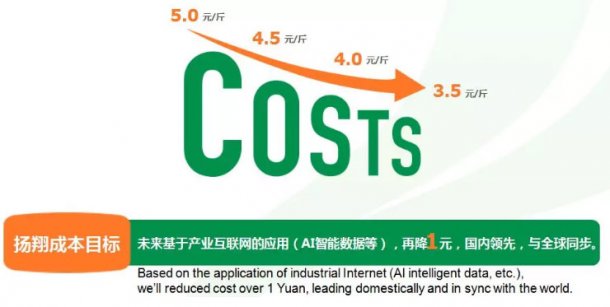 What makes it possible for Yang Xiang to find a way to get through the bottleneck? How are they planning to achieve another outstanding improvement?
The intense cooperation with senior members of Silicon Valley will allow us to change traditional Pig farm and create FPF (future pig farm) together!
Leman, Zhengzhou, Henan
A piece of news quickly attracted great attention, Yingzi Technology held the "Yingzi Intelligent Engine Series Product Launch Conference". The research progress of the intelligent pig system and the "FPF (Future Pig Farm) Plan" were presented at the press conference.

This is the new product Yingzi technology company releases after the Guangzhou Changlong Pig Face Recognition 2.0 conference this year.
Yingzi Technology and six organizations including Yangxiang, Derek, Huazhong Agricultural University, Gasaii and Microfan B.V. launched the "FPF (Future Pig Farm) Community" program.
At the product launch, Mr. Shi Liang, President of Yangxiang Co., shared 'How Yang Xiang Internet pig raising platform can help producers and revealed how the cost of pig farming can be reduced by one yuan'.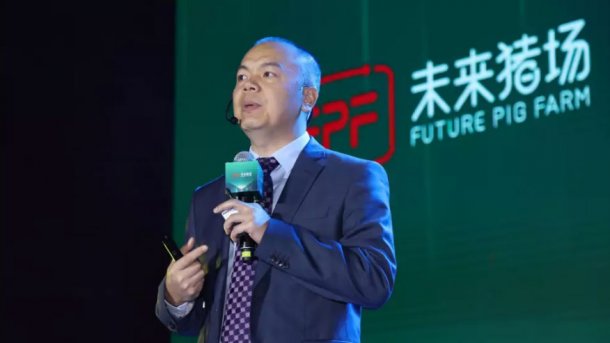 What is Future Pig Farm (FPF)?
Intelligent Connection + Internet Intelligent Pig raising Platform + Cooperative Pig raising= FPF Pig Raising
FPF pig raising is based on the use of Internet technology to connect people, pigs, objects and farms, matching intelligent equipment to generate data calculation and intelligent cooperation to improve the efficiency and reduce the production cost of pig farms.
FPF includes Yingzi intelligent engine, IOT hardware products of FPF series, mobile phones and web terminal applications.
FPF is a systematic tool for realizing the digitized transformation of pig industry, aiming at the common limiting factors of cost reduction in pig industry. The areas included are: genetics, nutrition, biosecurity, production and environmental control.
What kind of enterprise is Guangzhou Yingzi Technology Co. Ltd?
Guangzhou Yingzi Technology Co., Ltd. (hereafter called Yingzi Technology) is a platform operator of industry and Internet intelligence business, contributing to the entire industry chain covering from "farm to table".
Yingzi Technology is combined with modern agricultural biotechnology, food safety and health technology by using new technologies such as artificial intelligence, big data, Internet and blockchain technology to provide an intelligent commercial service platform and system solutions for efficient production of healthy, safe, delicious and convenient food. It is committed to be the leader of the internet for agriculture, animal husbandry and food industry.
Vision
May food be efficient, healthy, safe and delicious
Mission
Transform the business process of swine industry with digital twins'.

What kind of group talent created this company with the aim of pushing the actual limits of the pig industry?
The company founder team is a group of distinguished scientists at home and abroad, and entrepreneurs who have ploughed the Silicon Valley for many years. They have the top technology and rich industrial experience, accurately grasp the pain point of the industry development and the trend of transformation, and have long been committed to promoting the rapid development of the industry and improving the level of professional information service. The company has strong "industry + Internet" gene.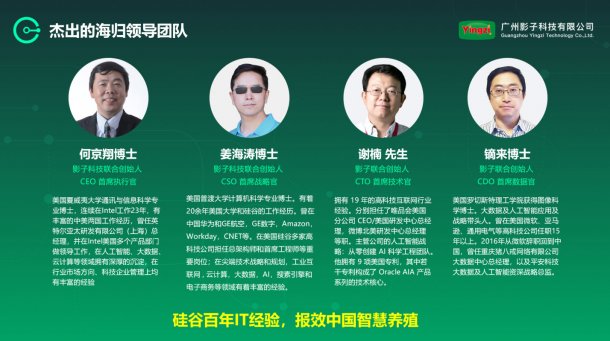 The company's top management team includes four talents from Silicon Valley, including Dr. Ho Jingxiang, Chief Executive Officer (CEO), Dr. Jiang Haitao, Vice President and Chief Strategic Officer (CSO), Mr. Xie Nan, Chief Technical Officer (CTO), and Dr. Dy Lai, Chief Data Officer (CDO).
How do Silicon Valley overseas talents are planning to change and lead the farming industry?
"Yingzi is a team that combines local and overseas industry. Yingzi is not specialized in high-tech. Industrial professionals account for the majority of the team. The Company is highly integrated with the industry."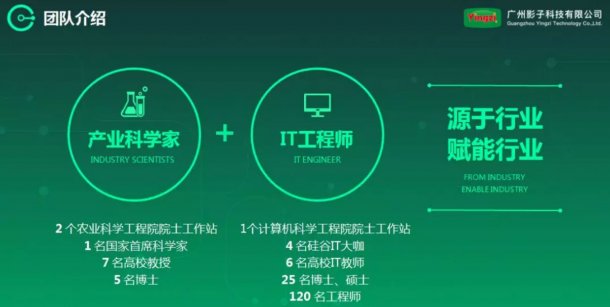 What kind of products did the FPF launch?
First step: Move Pig Farm to the Internet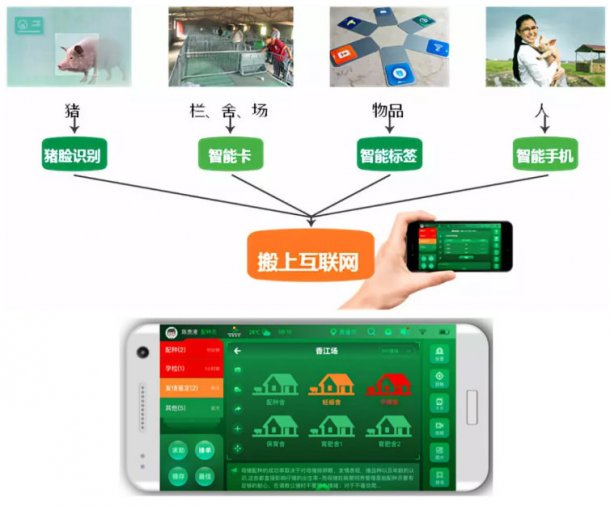 Relying on the "pig facial recognition" technology and "FPF future pig farm" App, through the smart card and cloud computing, the individual pig and farm information will be input into the corresponding information data base. The aim is to connect people, pigs, objects and farms online.
Second step: Intelligent data collection, calculation, analysis and control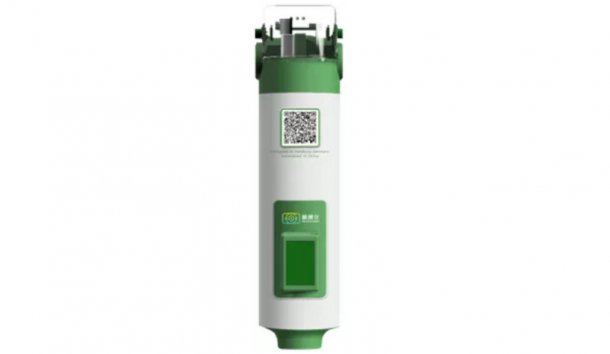 This is an intelligent engine device that integrates many different functions such as: Precision Feeder, Mating Checker, Weight Controller, Piglet Scale, etc. It can integrate intelligent environmental control, accurate feeding, genomic selection, veterinary assistance and other functions, being the 'driver' of the future pig farm. The practical use of this product has been successfully tested in Yangxiang's Pig Farm and it has achieved consistently good results.

Third step: Intelligent collaborative management
One app in your hand to keep everything under control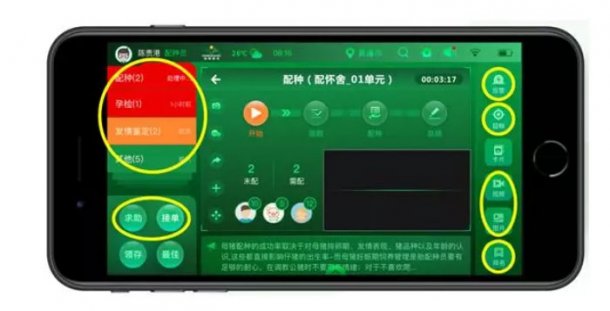 This application can fully and systematically reflect the individual information, improvement direction and operation results of pig farms. Through the interaction of these three aspects, the pig farm management can easily monitor and understand the overall situation.
Through this application, the farm management and staff at all levels can timely find, analyze and solve problems. FPF gives precise directions for all problems encountered in pig farms.
Sharing resources, empowering progress
'Future Pig Farm 'App can not only carry out resource sharing and ecological collaboration in all aspects of pig farming, but also allow sharing and collaboration among several pig farms. This feature will help producers to design effective ways to motivate employees to achieve efficiency improvement from individual to team level.
As a partner of Yingzi Technology, Yangxiang is committed to "change the pig industry with technology". At the press conference, Mr. Shi Liang, President of Yangxiang Co., Ltd. said that FPF future pig farm originated from the industry but also empowered the industry, "from the needs of the pig producers to explore the way to effectively produce pigs" and "give the industry better tools". To help the pig farming industry to move into an 'intelligent' transformation, in all areas of pig farming.
What do industry professionals think of these products?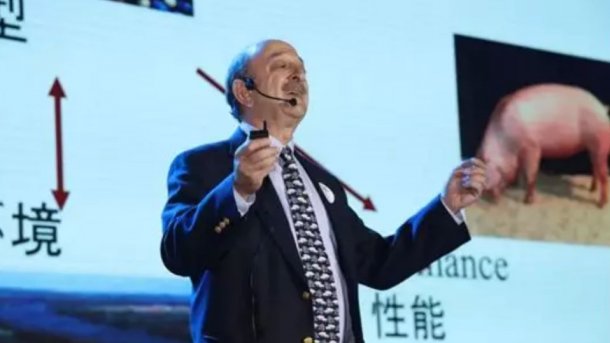 Professor Rothschild, as an authoritative expert in the field of international pig genetics, shared his views on the "FPF future farm" from a technical perspective. He mentioned that the "FPF Future Farm" genomic mating system uses the world's first precision matching method, which can intelligently select the best combination of male and female pigs to maximize the genetic advantage and reduce costs. At the same time, FPF's future pig farm genetic matching system can also be customized according to the breeding directions of the different companies, aiming to improve the overall level of China's livestock industry and give benefit to the pig farmers.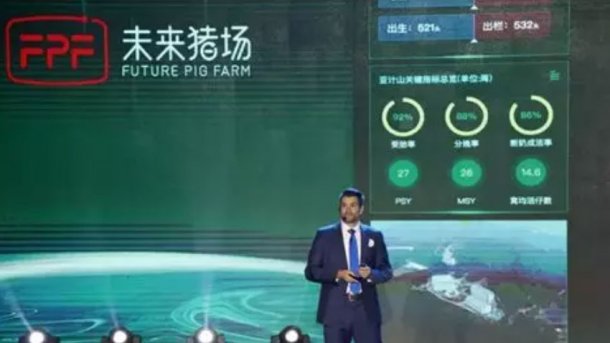 Mr. Peter, CEO of Microfan, a Dutch intelligent environmental control company, highlighted Microfan's cutting-edge intelligent environmental control technology and its application in the "Future Pig Farm". He mentioned that the intelligent environmental control adopted by FPF can provide multi-dimensional collection and analysis of environmental data, achieve multi-device linkage, immediate alarm mechanism, accurate positioning, and build the Internet of things in vertical areas of the pig industry and achieve the intelligentization of various aspects of production management.
Interview with Dr. He Jingxiang. CEO of Yingzi technology.
What kind of pig farms will be able to take advantage of FPF products?
"Our current targets are mainly the small and medium-size pig farms, to help them improve the efficiency and reduce the costs. Our goal is to provide services to the whole industry."
Can this new technology be easily accepted by the future users? Can people from all levels of the pig farm use these tools in an easy and simple way?
"Real high-tech aims to provide the best user experience. A main requirement of our designs is to make a good human-computer interaction design, that allows the users to get started quickly and with minimum training, on the use of our technology"
Are the FPF products ready to be put into use?
This product has been successfully tested in Yangxiang pig farm and achieved good results. Our plan is to update it in the next 3 months to enrich the user experience.
How long it will take to see the effect of cost reduction after using the FPF products?
The whole process of pig production takes around 4.7 -6 months (piglet production and growing –finishing phase). Through our products, the breeding rate, the Piglets per sow per year, the farrowing rate, etc can be increased, so the overall production efficiency can be improved. Therefore, the initial effect can be obtained by 4-6 months.
As a senior position working for Intel during 23 years in the Silicon Valley, what makes you throw yourself into the livestock husbandry industry?
Ma Huateng has declared: 'the second half of the Internet belongs to the industrial Internet.' Yingzi Tech came as demanded by the times. We are also responding to the Prime Minister's call: let the mobile phone become a new farmstool! After nearly 30 years of service to foreign companies, I want to do something for China's industrial Internet and China's smart farming.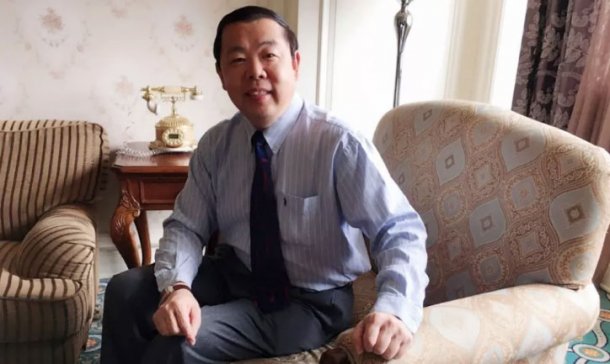 It seems that Guangxi Yangxiang's goal of reducing by 1 Yuan the pig production cost, to create a 3.5 yuan pig cost" is not a dream! With the help of industrial Internet the new goal is just around the corner!
November 2018 - Yingzi