Axcelera-P, AB Neo's world-first accelerator for pigs won the 'Technological Advance' award at FIGAN 2015, Spain's international animal production show.
Axcelera-P is a new technology for pigs that when offered from day 4 to weaning is shown to switch on lifetime performance in pigs, delivering significantly heavier pigs.
On receiving the award at FIGAN, Oswald Tajam, Technical Director of Cmix, AB Neo's distributor in Spain explained: "It is a real honour for Cmix to receive this award for Axcelera-P at FIGAN, as it confirms how innovative Axcelera-P is and what it can achieve in the lifetime performance of pigs".
"We launched Axcelera-P to the Spanish market at the FIGAN show and received an extremely positive response from Spanish pig producers who are looking for a new way to increase the lifetime performance of their own pigs. We are seeing that Axcelera-P brings a completely different approach and technology to boosting lifetime performance and we already have many of the most important pig producers wanting to use it on their own pigs".
FIGAN was in Zaragoza, 17-20th March 2015.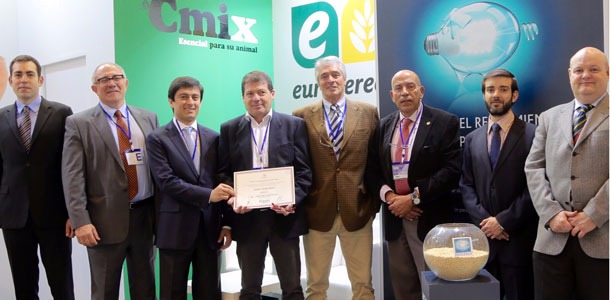 April 1, 2015 - AB Neo