Knud Erik Bach Knudsen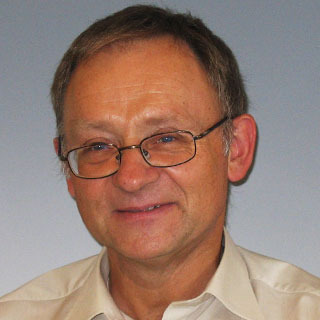 Aarhus University, Faculty of Agricultural Sciences, Department of Animal Health, Welfare and Nutrition. Denmark
Career to date
For more than 25 years I have been working with analytical, nutritional and health aspects of carbohydrates in feed and food. I have been involved in the development of modern analytical techniques that enable a full characterisation of the carbohydrate fraction in feed- and foodstuffs and performed a number of basic nutritional studies on surgically modified pigs and sows where emphasis has been on digestion and absorption of carbohydrates. This knowledge has been used proactive in dietary intervention studies where emphasis has been on prevention of digestive disturbances in piglets, establishment of parasites in growing pigs, and improvements of satiety and behaviour in sows. Additionally, I have been studying nutritional and health aspects of phytochemicals with emphasis of plant lignans in monogastric species.

Education:
1980 Ph.D. (Lic. agro.), Royal Veterinary and Agricultural University, Copenhagen.
1977 M.Sc. in agronomy (Nutrition), Royal Veterinary and Agricultural University, Copenhagen.

Professional offices held:
2008- Deputy Head, Department of Animal Health, Welfare and Nutrition, Faculty of Agricultural Sciences, University of Aarhus.
2007-2012 Adjunct Professor, Department of Animal and Veterinary Basic Sciences, Faculty of Life Science, University of Copenhagen.
2000-2005 Research professor, Danish Institute of Agricultural Sciences, Dept. of Animal Nutrition and Physiology
1998- Head of Research Unit, Danish Institute of Agricultural Sciences, Dept. of Animal Nutrition and Physiology- from 2007 University of Aarhus, Faculty of Agricultural Sciences, Dept. of Animal Health, Welfare and Nutrition
1992-1998 Senior scientist, Danish Institute of Agricultural Sciences, Dept. of Animal Nutrition and Physiology
1986-1991 Research scientist, National Institute of Animal Science, Dept. of Animal Physiology and Biochemistry
1983-1986 Senior research grant, Royal Veterinary and Agricultural University, Dept. of Animal Physiology
1980-1983 Researcher, Carlsberg Research Laboratory, Dept. of Biotechnology
1977-1980 Research grant, Royal Veterinary and Agricultural University, Dept. of Animal Physiology
1974-1975 Scholarship, Royal Veterinary and Agricultural University, Dept. of Plant Nutrition

Studies abroad:
1987-1988 Visiting scientist, USDA-Human Nutrition Research Center, Nutrient Composition Laboratory, Beltsville (Maryland, USA)
1984 Visiting scientist, Swedish Agricultural University, (Uppsala, Sweden)
Updated CV 08-Aug-2013
Articles
Home

Article

Not all DF sources are equally suited to influence the provision of energy for the animals.
Sources of fibre for gestating sows diets
Home

Article

Dietary fibre (DF) is an important component of all but a few feedstuffs used in the feeding of pigs. It is resistant to digestion by endogenous enzymes in the small intestine thereby becoming the main substrate for bacterial fermentation, particularly in the large intestine.
Dietary fibre in nutrition and health of piglets