Guillermo Fondevila Lobera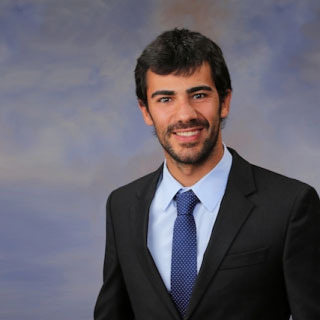 Polytechnic University of Madrid. Spain
He holds a degree in Agricultural Engineering specialised in animal production from the Polytechnic University of Madrid.
After graduating in 2013, the worked as a research technician at Trouw Nutrition's (Nutreco Company) Poultry Research Center, in Casarrubios del Monte (Toledo). There he participated in several projects related to the nutrition and management of broilers, layers and rabbits.
In 2015 he started his Ph.D. program at the Polytechnic University of Madrid under the supervision of Dr. Gonzalo González Mateos. His Ph.D. thesis focuses on different nutritional practices and strategies that affect the anterior gut development and functionality in broilers. They are currently assessing the effects of feed restriction and the structure and formulation of feed on the development of the crop and the gizzard in strains with a different growth potential.
In 2017, he carried out a stay at the University of de Illinois, with Dr. Hans H. Stein's team, taking part in tests for establishing the calcium and phosphorus requirements in piglets. In November 2017 he was awarded the XXVI FEDNA Prize for young researchers, and in 2018 a Graduate Student Travel Award for the Poultry Science Association Annual meeting held in San Antonio (USA).
Updated CV 10-Apr-2019
Articles
Home

Article

Soybean meals from the US, Brazil and Argentina, their major exporters, may present bigger than expected nutritional differences.
Chemical composition and nutritional value of soybean meal