Gori Salamó Villanova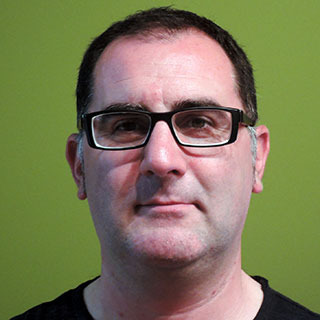 Technician at Sat la Vall de Soses. Grup Vall Companys. Spain
He was born in Fraga (Huesca) in 1973. In 1993, once he ended his swine industries management and organization studies, he joined Fomeva España, where he accumulated six years of experience and learning of the Dutch production systems. In 1999 he joined Sat la Vall de Soses, where he is still working.
In Sat la Vall he carries out the duties of Production technician. He combines the on-field training with the collaboration with different institutions, such as the University of Lleida (UDL), training future technicians in Science and Health, apart from collaborating with the Faculty of Veterinary Medicine/Science at the Autonomous University of Barcelona.
Another of his collaborations is with the MSc Pig Production course, carrying out the Farrowing Quarters and Animal Welfare hands-on sessions.
Updated CV 16-Apr-2014