Ellen de Jong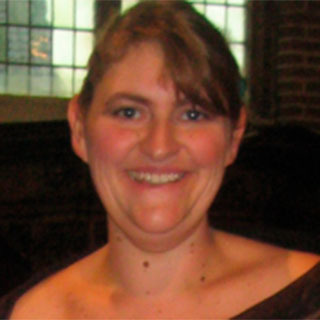 Swine veterinarian. Belgium
Dr. Ellen de Jong was born on November 18, 1984, in Ostend, Belgium. She graduated, with distinction, at the Faculty of Veterinary Medicines in June, 2008 at Ghent University (Belgium).
In September, 2008 she joined as an assistant of the academic staff at the Department of Reproduction, Obstetrics and Herd Health at the Faculty of Veterinary Medicines, at Ghent University. In this role, she did her doctoral research on weaning management in sows, under supervision of Prof. Dr. Dominiek Maes. Besides, she was partly responsible for the training of graduate students, performed herd visits and projects. She also joined night and weekend shifts for cattle. During her doctoral studies she attended several courses in statistics, epidemiology, laboratory animal science, time management, etc. and started her residency at the European College of Porcine Health Management.
As of March, 2012, she works as a veterinarian in porcine health care, at Flanders Animal Health Care (DGZ) in Belgium. She is the principal contact for veterinarians in the field for the Western part of Flanders. She performs herd visits (second line), develops practical projects and conducts them.
In September, 2013, she has been certified in Porcine Veterinary Medicine by Ghent University.
In November, 2014, she successfully defended her doctoral thesis, entitled "Weaning practices and culling policy: Critical steps for optimal reproductive performance of female breeding pigs" and obtained the degree of Doctor of Veterinary Sciences at Ghent University. She also graduated the Doctoral Schools of Life Sciences and Medicine.
Updated CV 13-Nov-2015
Articles
Home

Clinical case

Nitrite poisoning does still occur in modern pig facilities, even more with the presence of the biological air treatment.
Acute mortality by nitrite intoxication
Home

Clinical case

After two weeks of quarantine, gilts started limping. Treatment with amoxycillins did not help, only treatment with high doses (10 mg/kg) of macrolides and spectinomycines brought a solution.
Leg lameness in gilts