Alejandro Diestre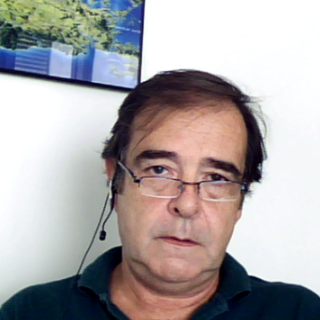 Scientific Consultant. Spain
Accrued individual experienced in leading, monitoring and funding scientific and technological projects on food and life sciences including animal welfare, both in the administration and the private sector. Long and significant experience in managing multidisciplinary scientific groups at international level to develop and implement new technological tools in the food chain. Proven skills and consolidated experience as scientific expert in the process of validating technology in food quality and animal welfare for legal regulations. Wide networking at the administration and academic level. Good communicator and able to deal with multi-cultural environments effectively in Spanish and English.
Formation
Bachelor's degree in Veterinary Medicine (Universidad Austral de Chile, Valdivia, 1972-78)
Master's degree in Animal Production (Centre International de Hautes Ëtudes Agronomiques Méditerranéennes, Zaragoza, 1979-80)
Registered veterinarian (Validated by the Universidad de Zaragoza, 1980)
Doctor in Veterinary Medicine (Universidad de Zaragoza, 1984)
Professional experience
Scientific Consultant (since April 2015 - until now). Advisory and academic activities: to support working teams of the food industry in relation food safety and quality, with especial reference to the meat and animal breeding industries; to participate in editing and publishing teams in food technology, animal science especially in issues to meat quality and carcass quality; and to participate in post graduate courses in the fields of animal sciences and food technology.
Pig Improvement Company (PIC International Group PLC)(2003 - 2015 St Cugat; Spain). Pork Chain Manager.
European Commission, Research Directorate-General (2000 - 2003 Brussels, Belgium). Scientific Officer.
Institut de Reçerca I Tecnologies Agroalimentàries (IRTA) (1981 – 2000 Barcelona, Spain). Scientist and Head of Department.
Updated CV 14-Aug-2017
Articles
Home

Article

The compounds responsible of boar taint can be reduced through feeding strategies, genetic selection and good management practices.
How to reduce the risk of boar taint in carcasses from entire males?
Home

Article

This is one of the parameters that must be established between producers and the meat industry as it affects food safety, animal welfare and meat quality.
Fasting pigs before slaughter